Longhorns,
If you've grown tired of eating dorm food, or perhaps you've exhausted the menu at Chik Fil A, these 5 affordable places to eat dinner may just be for you. I tried to include a variety of options in case you have a cuisine preference, but the two main points of focus are proximity to UT main campus and price!
UTea Pho
UTea Pho is a local pho restaurant located at 2222 Rio Grande St #B120. It's a cute little place serving hearty portions of authentic and delicious pho for under $10.
For starters, there are spring rolls, eggrolls, potstickers, rangoons, and edamame all priced at around $5. The pho and vermicelli start at $8, sandwiches start at $4.75 and rice plates start at $8.25. They also offer a Vegan Pho Soup with either tofu or veggies. They have stellar reviews and it ought to be your next go-to! The menu has a huge variety including cream puffs for dessert! It is only about a 10-minute walk from the center of campus.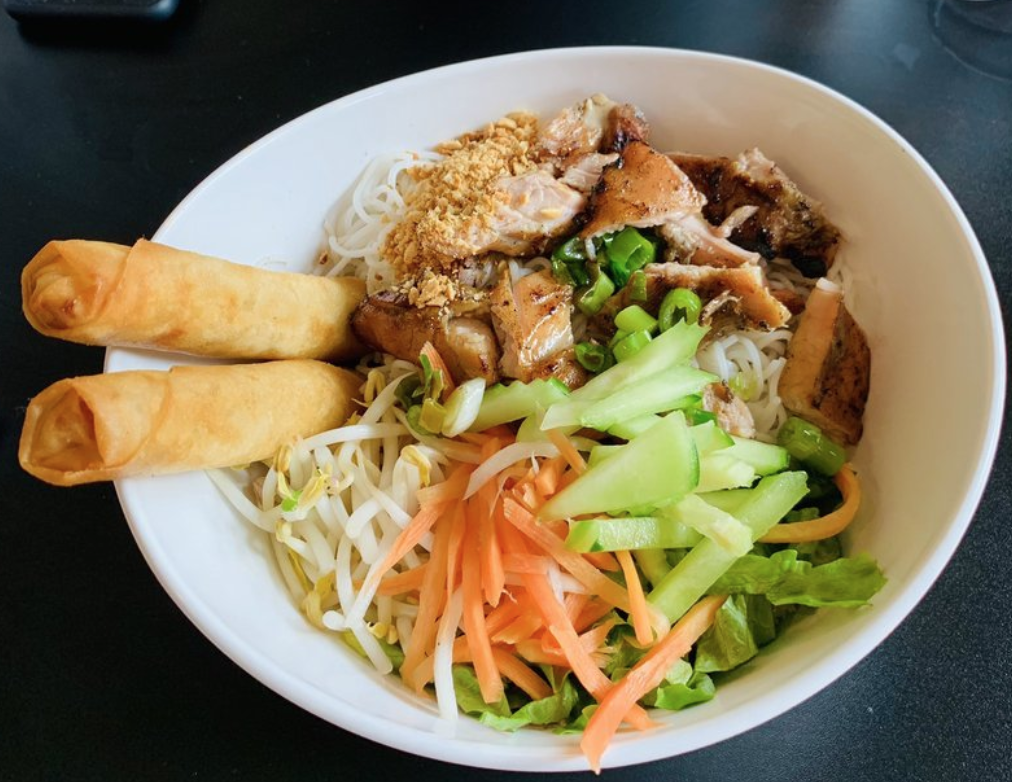 The Pizza Press
The Pizza Press is a franchise restaurant, and thankfully – they have a location right in West Campus at 404 W. 26th St. At The Pizza Press, you can either choose from their Signature Menu or "Publish" your own – so it's perfect for the picky-eater! It works similarly to Chipotle where there are "steps" to building your pizza. You'll choose your base, cheese, meats, veggies, and finishers. It's a quick process and you can usually have your finished pizza less than 10 minutes. One thing to note is that the crust is typically a thin crust!
If you order one of their Signature Pizzas, prices start at $8 for a Cheese pizza, but the garlic cheesy bread is only $6! These pizzas are made with fresh ingredients and there are a lot of ingredients to choose from if you decide to make a custom pizza. You may pay upwards of $10 for a custom pizza, but if you consider the quality, atmosphere, speed, and convenience – it is worth it! Also, depending on your hunger level, your pizza may be enough for 2 meals or for sharing. It is only about a 7-minute walk from the center of campus.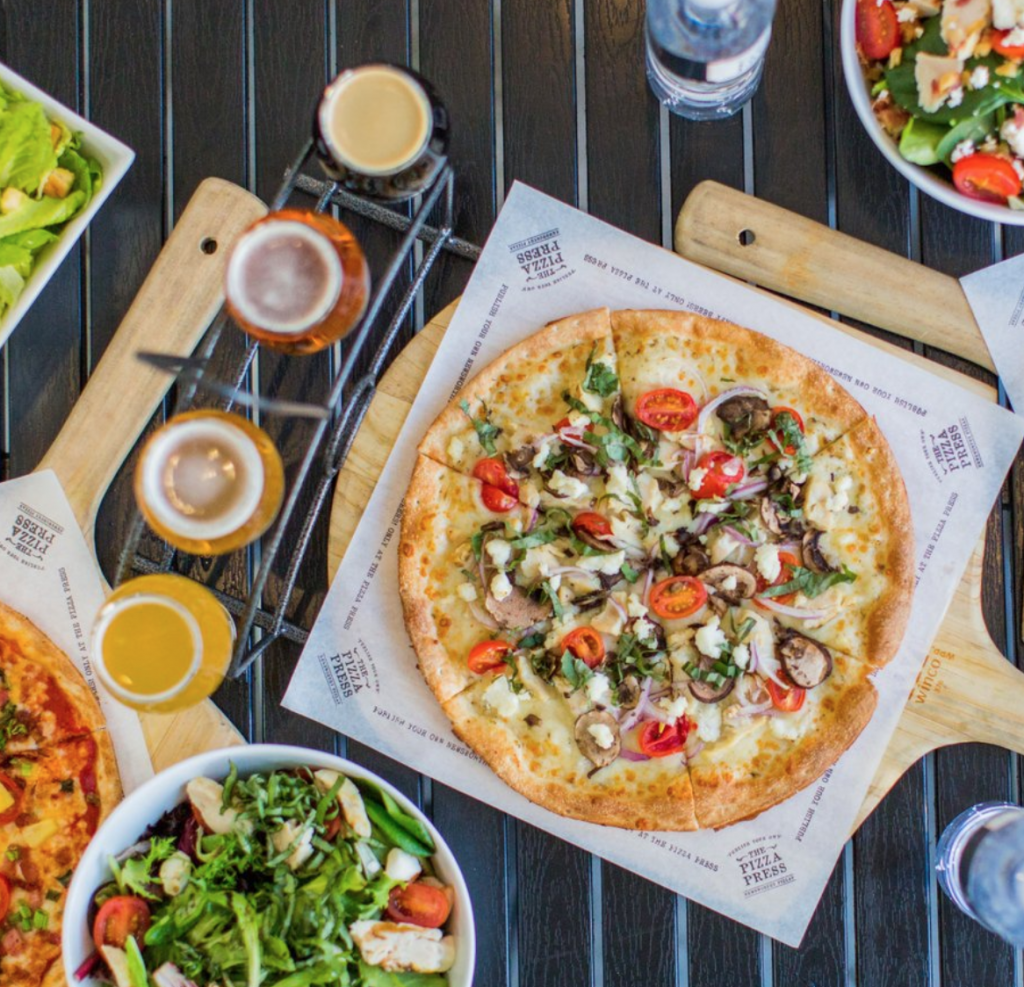 Taco Joint
Taco Joint is a local Austin restaurant located just North of campus at 2807 San Jacinto Blvd. It may have a hole-in-the-wall vibe, but this place fills up fast during meal times and seating is sometimes sparse – it is a student gem & haven! They have $3 margaritas during happy hour and run Taco Tuesday specials. Tacos start around $3 but the portions mean you probably only need 2! Aside from their delicious, Texas-sized tacos, their salsa bar is where they really shine. They have a number of salsas that are free to try. Some have even suggested that Taco Joint is better than both Taco Deli and Torchy's…you decide. And don't forget the salsa and Mexican coke to complete your meal! It is only about a 13-minute walk from the center of campus.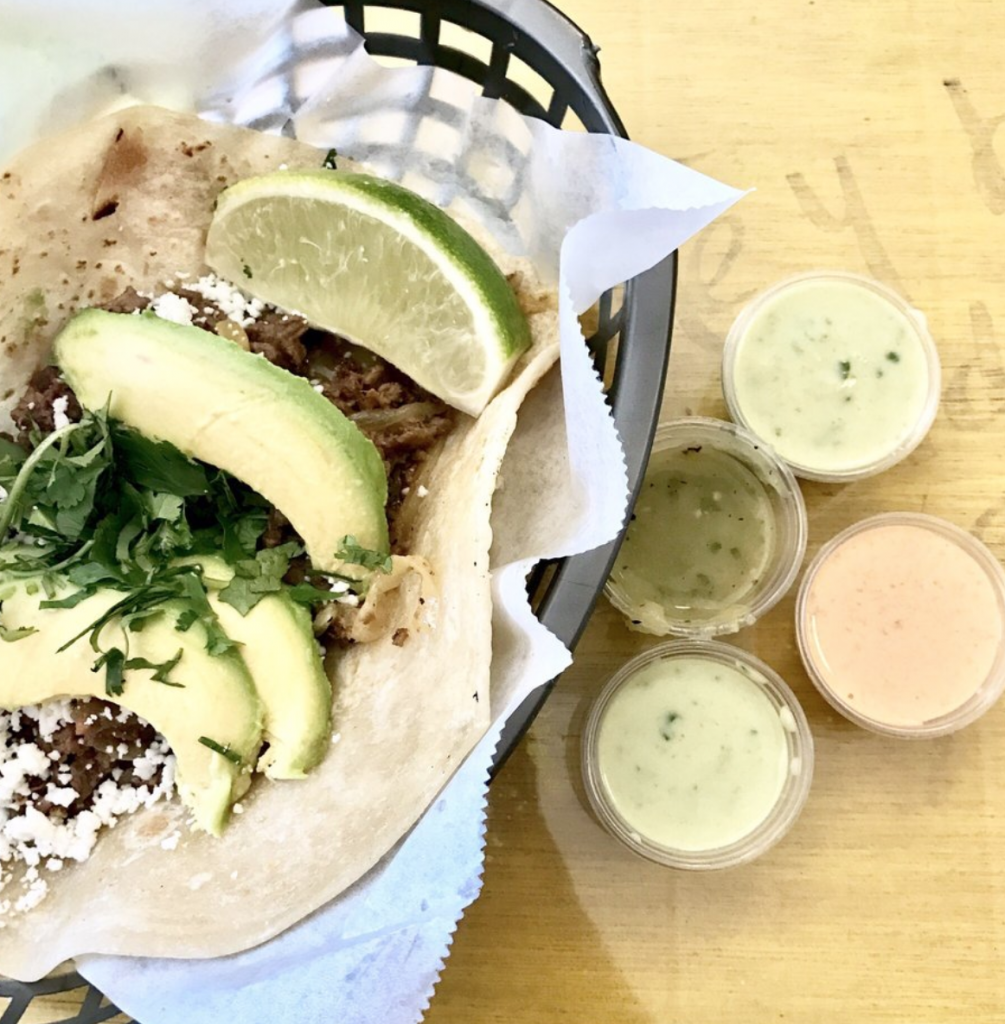 Burger Bar Campus
Burger Bar is a relatively new burger spot located at 1901 San Antonio St. This is a casual pop-up with a walk-up order window. There's not much in the way of seating, but it is the perfect to-go place. Burgers start at $4.75 but the cost can add up if you want cheese, a veggie burger, 100% American Wagyu beef, or a double patty. All burgers come with lettuce, tomatoes, and sauce – pickles and onions upon request. Monday-Friday they have happy hour between 4pm-6pm for a Burger + Fry + Drink for only $8. On Sundays starting at 4pm, they have a student special (bring ID) of 4 double cheeseburgers and 4 orders of fries for only $20 – this would normally be $42! It is only about a 10-minute walk from the center of campus.
Chef Hong
Chef Hong is a food truck in West Campus located at 907 W 24th, right next to Regents West Apartments. While it may look unassuming, they serve authentic Northern Chinese cuisine and the owners are very friendly – so don't be discouraged. They do Chinese noodles a lot of justice and you can't beat the prices for the amount of 'delish'. Their specialty is Liangpi, which is a noodle dish, and they only sell 40 of them a day as it is 100% handmade. If you're still skeptical, read their ridiculous reviews which are nearly all 5-stars. Most meals cost around $8 and it is only about a 10-minute walk from the center of campus.
---
Bonus: Wheatsville Co-op Thursdays
Bonus round!!! This only happens once a week, but it's a great deal to take advantage of. Every Thursday evening between 4pm-8pm, Wheatsville Co-op located at 3101 Guadalupe St, has a $5 meal! The meal includes a protein (vegan option always available) and two sides. All you do is buy a token upfront and then bring it to the prepared food area where you will be served the protein of the week. Then you get to serve yourself as much of the sides as you can fit in the to-go container! It's a great way to get a cheap meal, and they always post the meals ahead of time online so you can check to see what you're getting.