As an incoming Freshman at The University of Texas at Austin, you have a lot on your plate and plenty of details to attend to as you start this new chapter in your life. Finding a place to live is undoubtedly a priority. You may be looking at options both on and off campus.
While UT Austin does have student dorms, the university does not require students to live on campus. There is also Greek housing available if you join a fraternity or sorority. However, when it comes to affordability and selection, off-campus housing is often the best option. Like most new college students, you will likely have one or more roommates and will be required to sign a lease before moving into your new pad.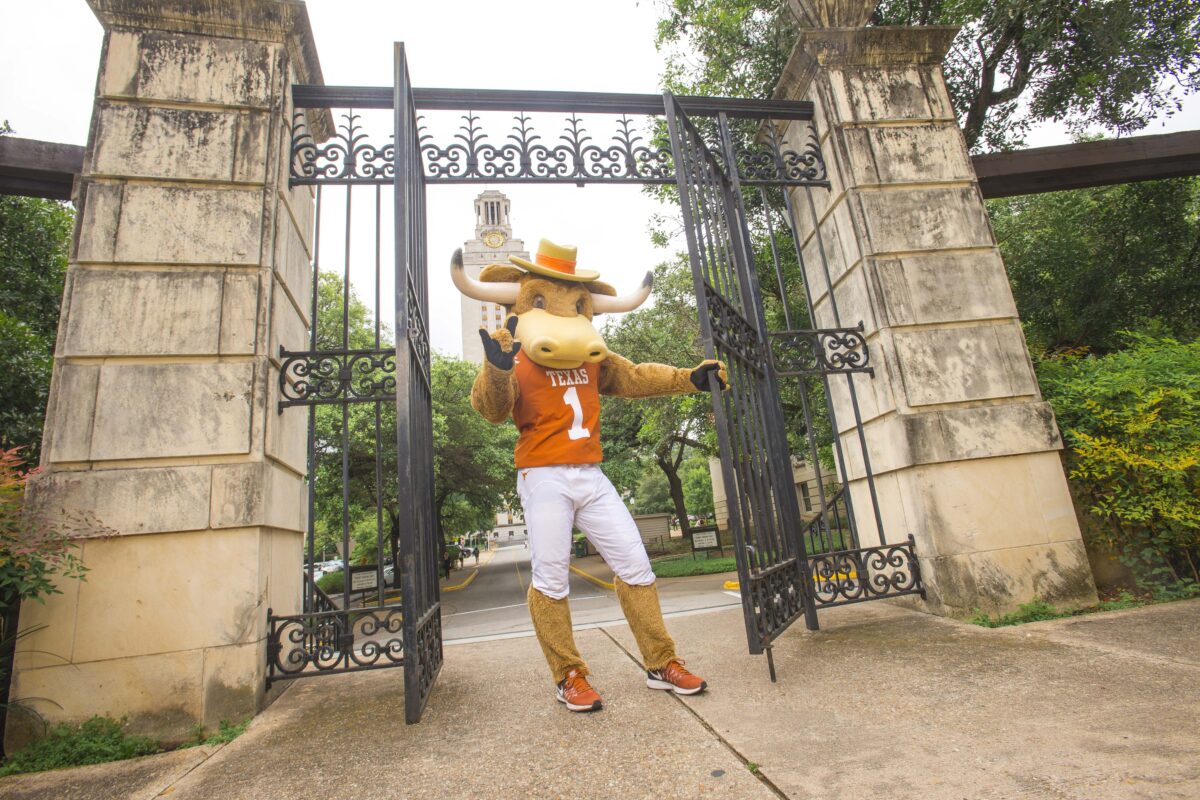 Remember, a lease is a legally binding contract and you'll want to understand exactly what you're signing. A licensed leasing agent at Housing Scout can help guide you through the process of finding a place and signing a lease. In the meantime, here's a few things to know before you sign your John Hancock:
Types Of Leases
There are typically two types of leases: The Individual Liability Lease (common to properties in West Campus) is used when two or more roomies that live in the same apartment all pay separate rent; hence, you each sign your own individual lease. A Joint and Several Liability Lease is when you and your roommates are all equally responsible for paying rent and fulfilling the requirements of the lease such as utilities and security deposit.
Age Matters
If you're not yet 18, it could be difficult to sign a lease as you usually need to be at least 18 to do so. In this case, you may need a family member to guarantee your lease. In fact, some student housing managers require it during a student's first few years of college. A guarantor is responsible for the renter's financial obligations under the lease regardless of what type of lease it is.
Pre-Leasing
If you're considering living in West Campus, you will want to start applying for an apartment months in advance. If you're approved, be prepared to pay a deposit and sign a lease. This process is called "pre-leasing." Once you know that you will be attending The University of Texas at Austin, contact Housing Scout. The pre-leasing process can go a lot smoother if you reach out to a Housing Scout agent early. But, whether you're 12 months out from needing a place or down to the wire, it's not too late for Housing Scout to help.
Read The Fine Print
While it might be tempting to skip the fine print, there are important dates and information about your tenant responsibilities that you need to know about, such as: security deposits, trash disposal, utilities, lawn maintenance, move-out and cleaning requirements. It can save you a lot of stress down the road by taking the time to read (and understand) the fine print before you sign a lease.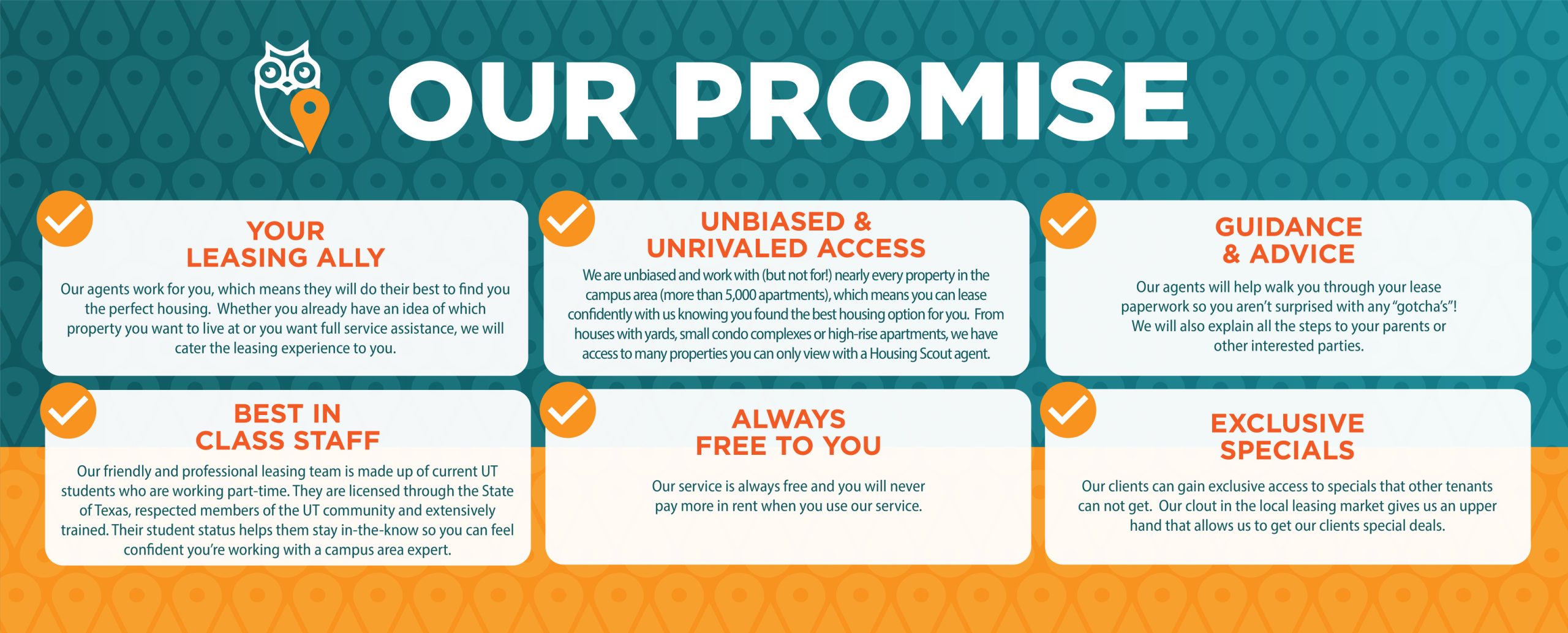 Are you looking for housing in the West Campus area? Housing Scout can help you look in person or virtually! Our agents are on the ground and can take you on a virtual tour via FaceTime, videos and gallery photos…saving you time! Our agents are also prepared to talk to your parents and answer any questions that they may have. Reach out to Housing Scout today!