Are you enamored with the spooky, paranormal, and scary? If you like in Austin, you don't have to wait until Halloween to come face to face with a ghost. In fact, Austin is one of the most haunted cities in Texas! Places from the University of Texas to 6th street feature hundreds of ghosts and haunted happenings, so put on a brave face and explore the most frightening spots in the city!
The Driskill Hotel
If you're looking for the most haunted place in Austin, you've found it. The Driskill is Austin's version of the Overlook hotel – beautiful, grand, and filled to the brim with ghosts. For example, room 525 has supposedly housed two separate suicides of brides on their honeymoon, the fourth floor is famous for its wandering female figure, and the ghost of a young girl who died on the grand staircase can be seen playing with her toys on the first floor. The place is so haunted that it even has a song written about it – Concrete Blonde lead singer Johnette Napolitano wrote "Ghost of a Texas Ladies' Man," after her encounter with the supernatural while visiting the Driskill. If you have the heart to brave it, a trip to the Driskill may prove to be the most terrifying encounter in all of Austin.
Littlefield House
What good is a university without its ghosts? The Littlefield House, located on the University of Texas campus, looks a little out of place with its victorian style, but that is because when the Littlefield family donated it to the university, they requested that the house never be changed. Apparently, it hasn't changed much, because as rumor has it, Alice Littlefield, the original mistress of the house, has never left. Littlefield feared the outdoors and hardly left her home in life, so it seems her habit has remained in death. Onlookers have seen her pacing the upper floor of the house and occasionally playing the piano in the house.
Texas Capitol Building
Austin's capitol building is no stranger to the supernatural. In fact, it is one of the most active places in Austin! Spooky occurrences from glowing orbs, ghostly figures, and unexplainable noises have been recorded both day and night. In addition, one of the capital's most famous ghosts is also one of its boldest. 19th-century governor Edmund Jackson Davis is said to stare down onlookers from the window of the governor's office.
Buffalo Billards
To some, Buffalo Billiards is just a local joint on 6th street, but to a knowing eye, it's home to Fred, the bar's friendly ghost. For the most part, Fred doesn't cause much trouble. He's known for unstacking chairs, rattling bar stools, moving billiard balls, and pouring drinks. Not much is known about Fred, but he's beloved by the bar's staff and is fairly active, so if you're looking for a friendly ghost, you've found one!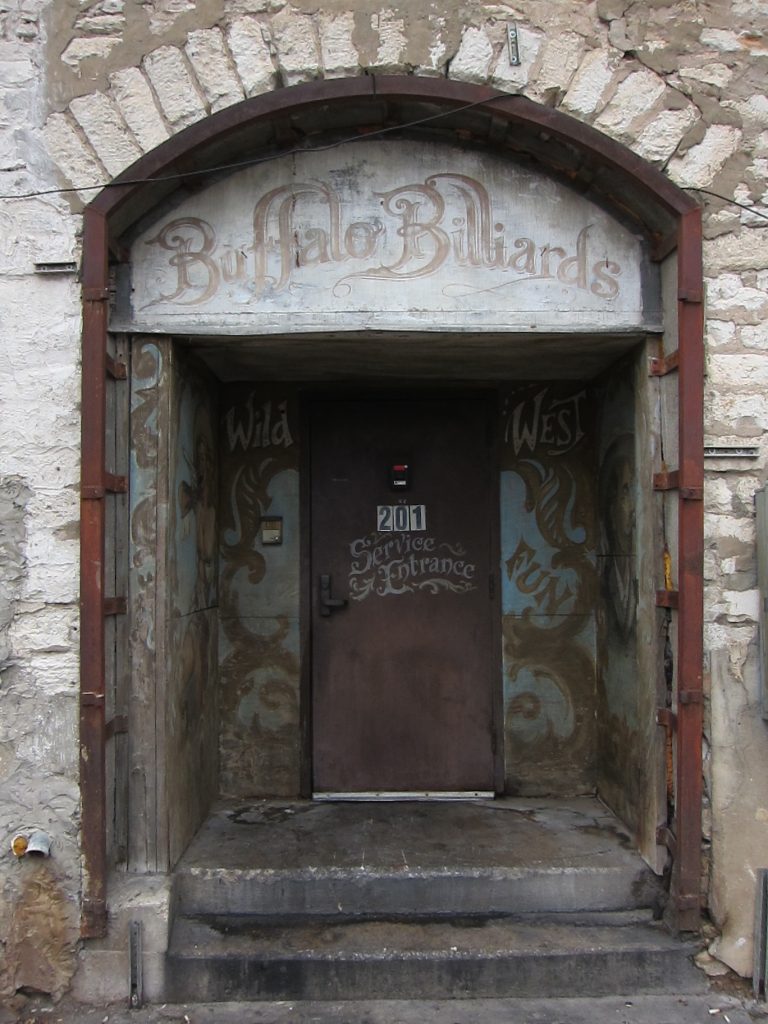 Austin Pizza Garden
The Austin Pizza Garden isn't well-known just for its great food – it has a famous ghost. In the late 1800s, what is now known as a pizza restaurant was once a general store. The owner's daughter married John Dudley White, a Texas Ranger who died in the line of duty. According to myth, it is his ghost that wanders Austin Pizza Garden. Employees of the restaurant have reportedly heard boots pacing, seen strange orbs, noticed lights turning on and off, and one employee reported seeing the Ranger face-to-face!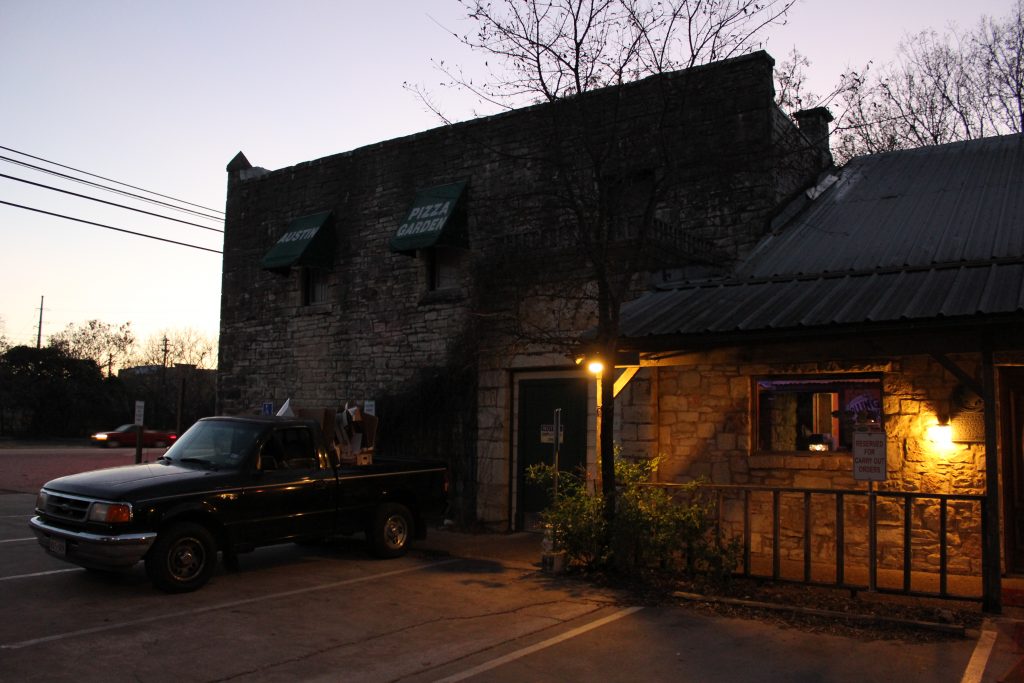 Oilcan Harrys
Oilcan Harry's, one of Austin's most famous gay bars, wasn't always a club. It was once home to Madame Blanche Dumont's infamous brothel. Of course, the brothel is long gone, but the Madame is not. Dumont has been seen numerous times, most notably behind the bar and partying on the dance floor with other club-goers. Other ghostly brothel workers have been seen wandering the club, but Dumont is the club's most famous spooky resident. If you're looking for a more fun-loving ghost, go seek out the partying Blanche Dumont!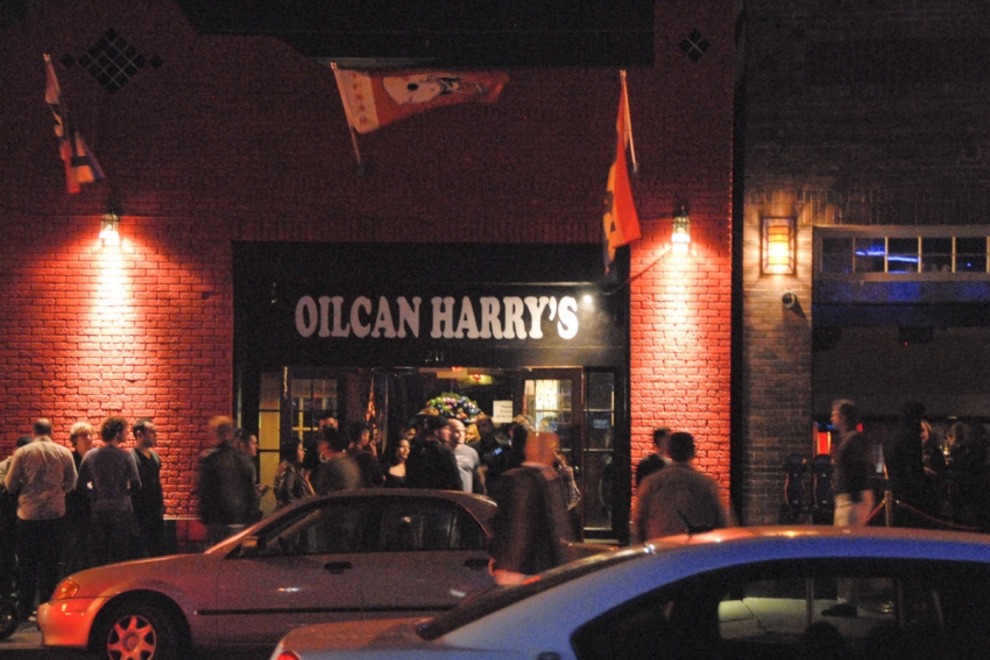 Is that spooky enough for you? Check out these other haunted houses across Texas, if you dare.
Photos Courtesy of Luke Parker, Matt Squirrell, Wikipedia, Billie Grace Ward, elizalO, Nicholas Henderson, and 10best.