Longhorns, I have written before about lunch and about beer: two subjects very near and dear to my heart.
But I have purposely avoided the question of best burgers in Austin up until now for a simple reason—it is super hard! Austin is a city renowned for many things, and one of them certainly is burgers. We have—and I say this with confidence—one of the finest burger scenes in the United States. And, accordingly, the World. So you could say that I was afraid maybe. This kind of responsibility weighs heavily on the mind.
But, hard as it might be to pick just five for this list, I will attempt to provide you the list of the 5 Best Burgers in Austin. Because, why the hell not? God help me.
 1. P. Terry's
I don't know if there is a single restaurant that is more representative of Austin than P.Terry's. This restaurant was founded in Austin right on South Lamar and Barton Springs, and now have several locations around the Austin area.
They are committed to using 100% beef and fresh potatoes and vegetables. And the quality shows in their burgers. The meat and cheese blend perfectly with the cool veggies deliciously in your mouth. The consumption of a P.Terry's burger is not so much a meal—but more of a union between face and food. Try it for yourself.
And Tucker Max, who wrote extensively about his love for In-N-Out in his first book: I Hope They Serve Beer in Hell, who lives in Austin now, tweeted me that P.Terry's is "Much Better" than In-N-Out. P.Terry's even has dog treats for the furry friends at the Drive-Thru line.
2. Sandy's 
Another Austin local burger restaurant that has captured my heart and refused to let go. Sandy's is located on 603 Barton Springs Road just off Lamar. But don't miss it! The restaurant is just a small stand located next to a Whataburger. (More than a few people have driven by and missed it.)
These burgers have been around forever. At least 25 years. And they have stuck to their guns as a local chain serving local food at affordable prices. At Sandy's you can get a burger, fries, shake, and drink for $10. And you better believe that it tastes fantastic. There's a reason they've been open for so long.
3. Mighty Fine
For yet another local burger place that absolutely rocks, check out Mighty Fine—a company "born in Austin in 2007"—at one of their four Austin locations!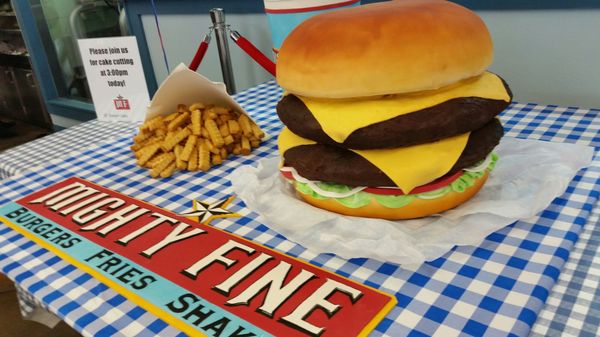 With their signature "simple" burgers with crinkle-cut fries, and delicious shakes, Mighty Fine is a great place for affordable and tasty burgers. They even have gluten-free options and Green-friendly bathroom facilities to keep in line with Austin's environmental awareness. For an authentic Austin burger, you can't go wrong with Mighty Fine.
4. Top Notch
Any fans of the film "Dazed and Confused?" It was at the drive-thru of this very burger place where Matthew McConaughey uttered the first line of his film career. Well, on top of being a part of cinematic history, this place also serves some pretty damn-good burgers.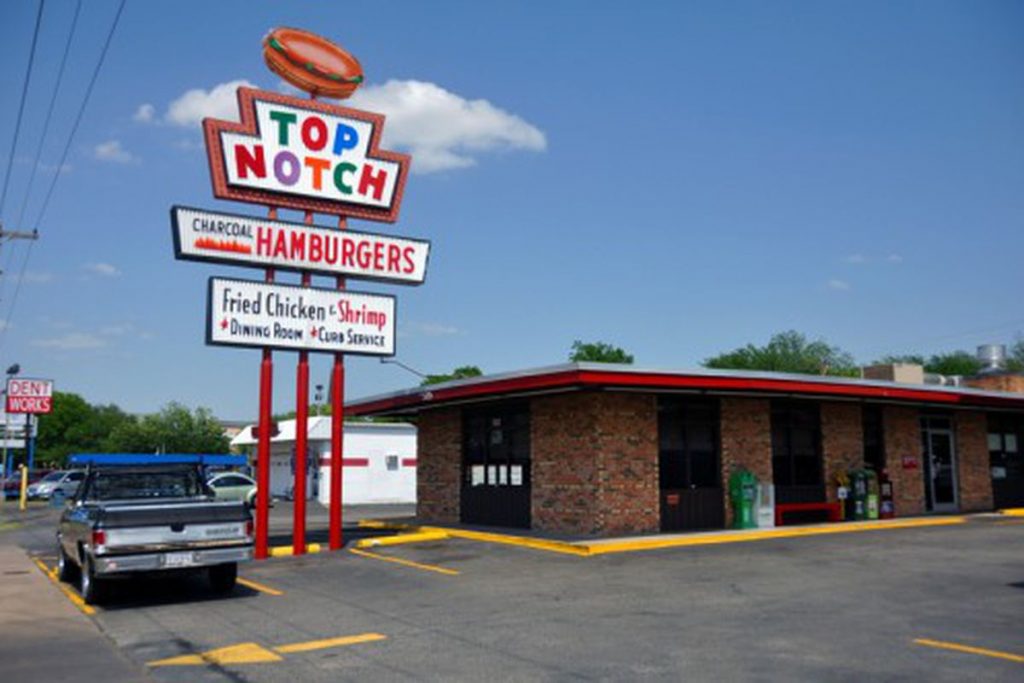 Located in North Austin on Burnet road, any Austinite looking for a delicious burger should add this landmark to their bucket list. They are open 7 days a week from 10 am to 11 pm.
5. Phil's Ice House
Do you like to chase your hamburger with ice cream? Phil's is perfectly positioned in the Allandale neighborhood, attracting young families and children alike. Phil's shares their building with Amy's Ice Cream — this is a match made in heaven. Phil's has a variety of burgers named after local neighborhoods (Crestview Burger, Brentwood Burger…), or you can build your own.
If you sit inside, you'll get that casual diner experience with the red cushion seats, or if you sit outside — you can play cornhole! Phil's is a great casual date idea, finishing up with a sweet scoop of Amy's!
I could go on forever about the Burger scene in Austin. There are many great places that I left off the list, but I did my best.
Is anyone else hungry for a burger?