Written by: Sidda Bruno
Longhorns,
As I'm sure you already know, Valentine's Day is just around the corner. If you were successful during cuffing season this year, then hopefully you have a Boo to celebrate this day of looovee with.
And if you do, it is imperative that you have some sort of date plan lined up. And possibly a good gift. Or else your significant other—might kill you. Just sayin'.
And so, without further ado…here are 5 Date Ideas for Valentine's Day in Austin. Ready, set, Valentine's Day: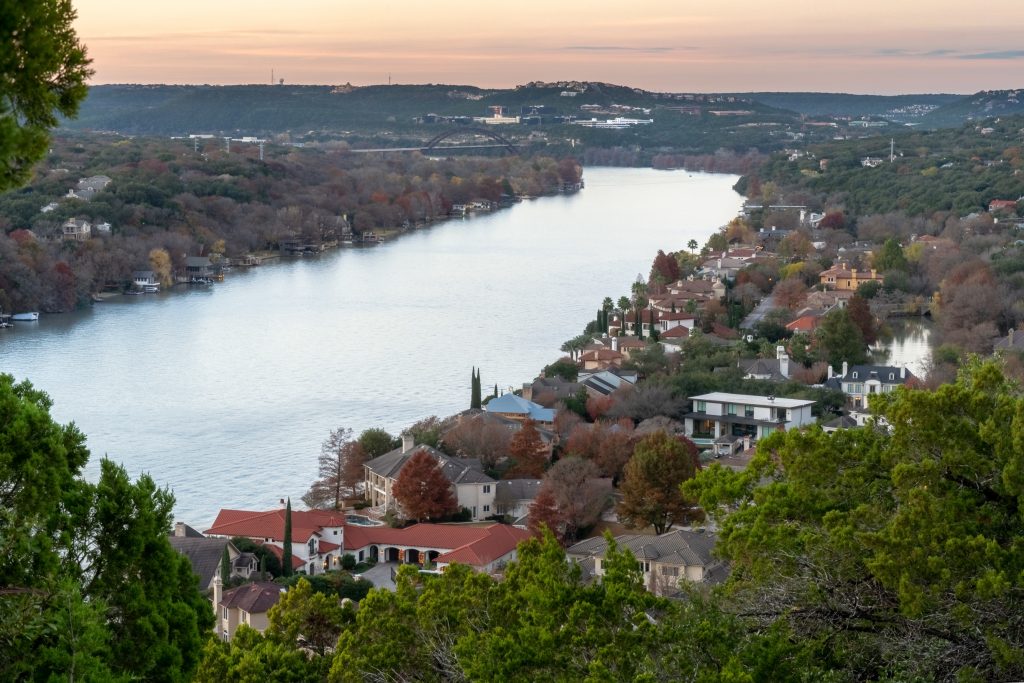 The tallest point in the Austin City Limits, Mount Bonnell is a favorite destination for tourists and couples who love the outdoors.
If you manage to climb the 14,000 steps to the top (rough estimate) you will have a breathtaking view of downtown Austin and the 360 Bridge. If you have never seen it for yourself, it really is a must-see. Did I mention that it's free?
(Warning: If you go on Valentine's Day there will be engagements. And your girlfriend might get ideas.)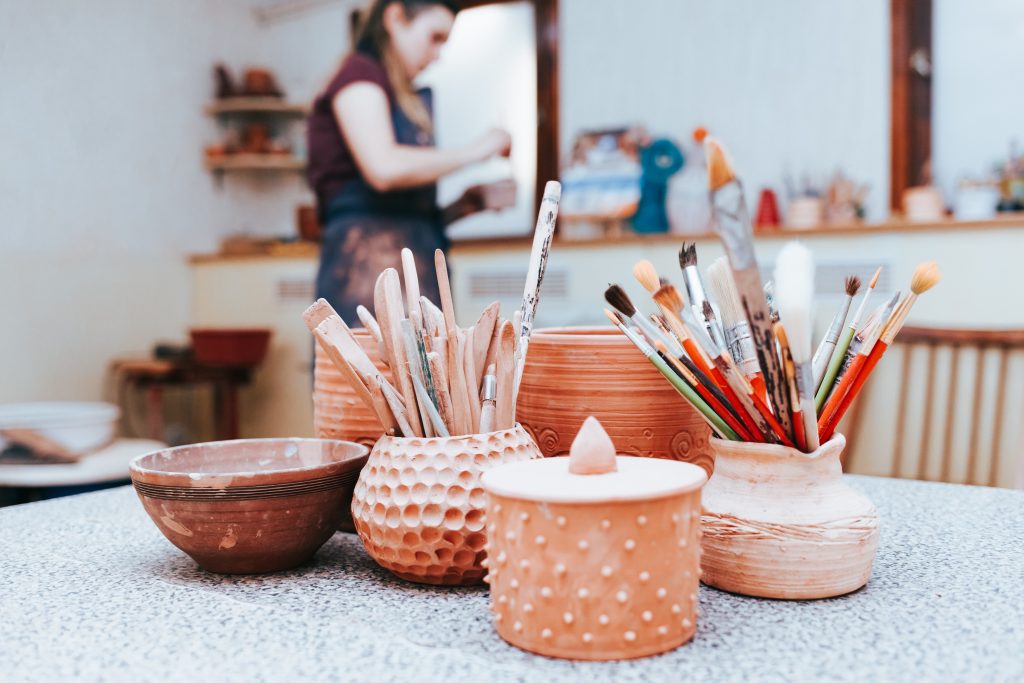 Are you looking to do something totally different this Valentine's Day? If so, then perhaps Café Monet is the date for you. Nothing is more creative than painting pottery and eating goodies with your beloved. Café Monet usually has a Valentine's Day event going on that includes chocolate-covered strawberries and other goodies, but regardless of these perks – playfully painting and collaborating on an art piece is already super steamy.
Visit 4700 W. Guadalupe for a most romantic, most creative date night. If you're not able to go on the day of their Valentine's special, no problem! Should all romance be confined to one day? We think not.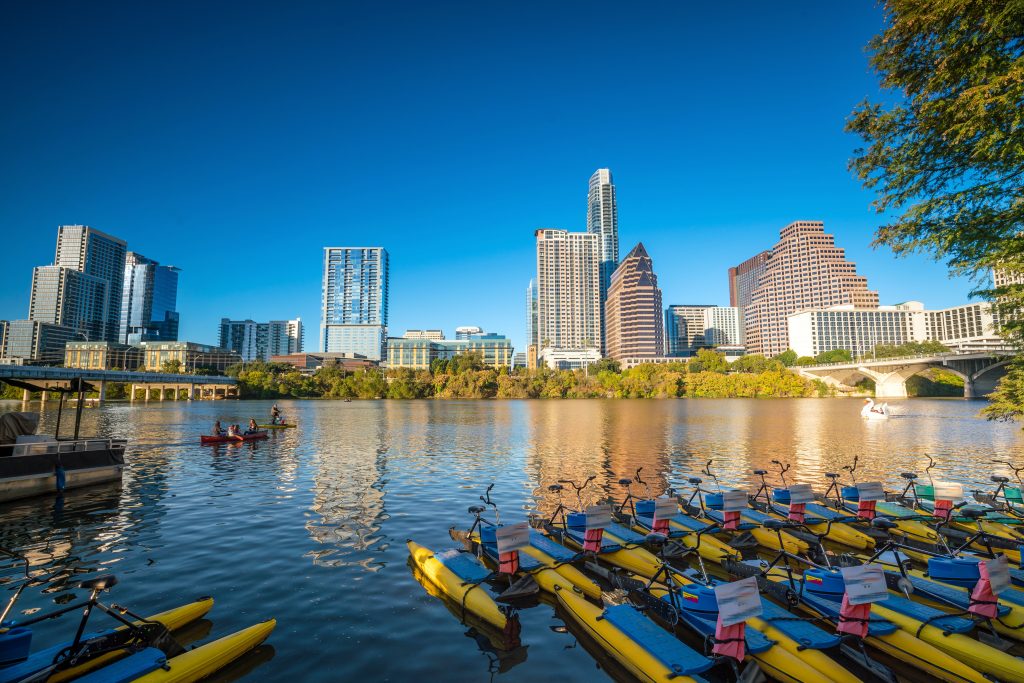 With 80 degree weather in February, it's hard to pass up time on the lake. And trust me—there is no better way to spend your Valentine's Day than in a kayak with your Sweetheart. This is a great date for the outdoorsy couple!
For the best paddle boarding and kayaking in Austin, head on over to the Texas Rowing Center, located on the hike and bike trail along Lady Bird Lake. They are open from 6am to dusk every day – so you have absofruitly no excuses not to enjoy this.
With friendly staff and reasonable prices, you can't go wrong with a romantic day out on the lake.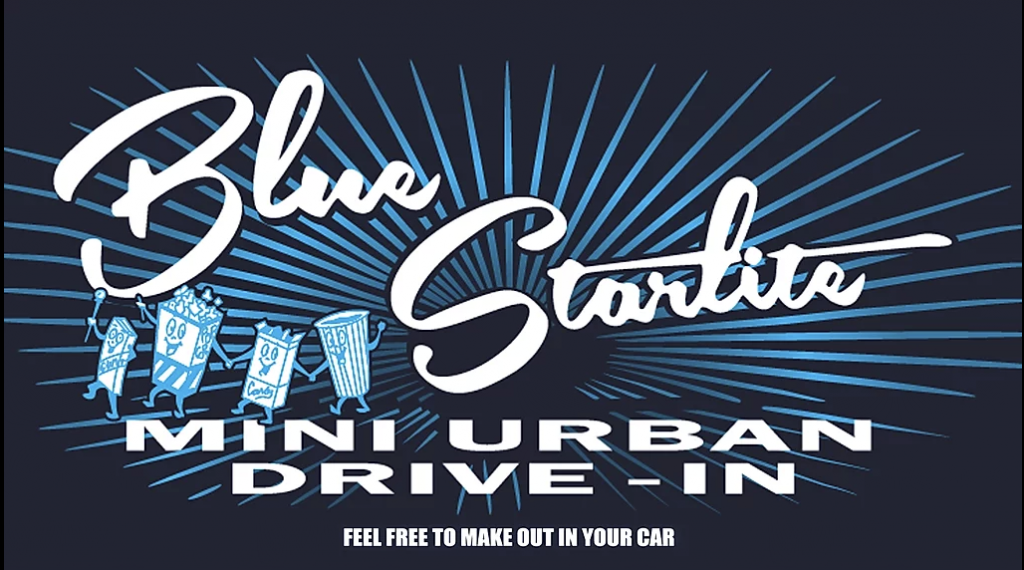 You know what's better than Netflix & Chilling? A move theatre! But you know what's better than a movie theatre? A drive-in theatre! Anyone else having Grease flashbacks…?
It has recently been relocated to 2103 E M Franklin Ave, so don't get lost! Not only does the Blue Starlite drive-in give us classy vibes, but it is also a quirky and easily romantic way to spend Valentine's Day. The outdoor theatre usually has a Valentine's series featuring movies that are certain to get you all up in your feels. Some of the movies might be The Notebook, 16 Candles, Breakfast at Tiffany's and even Casablanca. Buy tickets online and rev up your engines for this night to remember.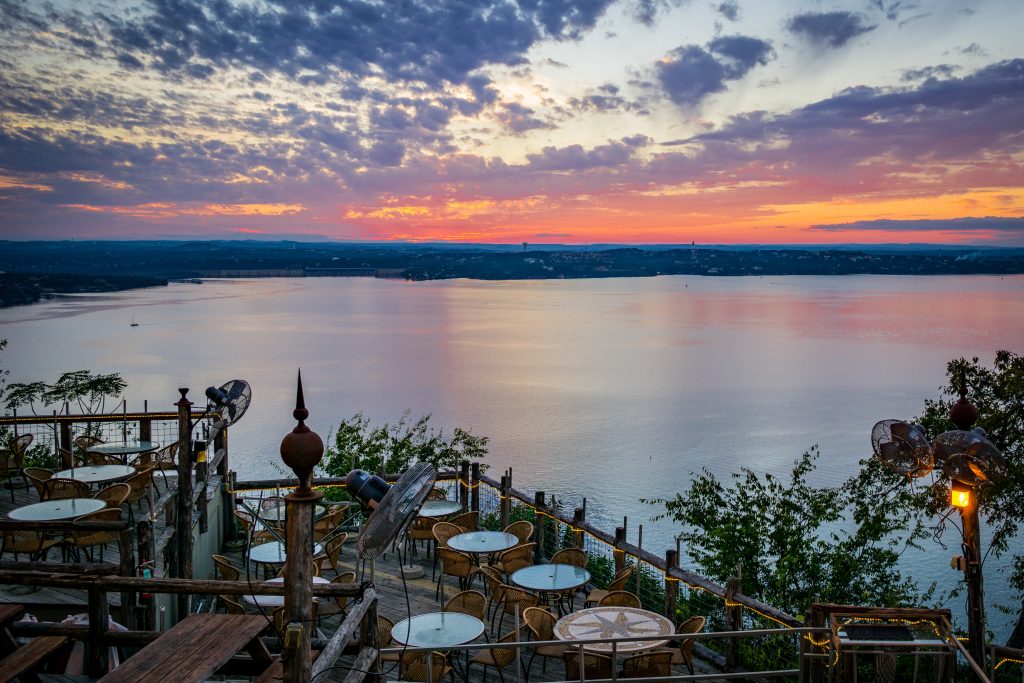 Are you one to spoil your Honey? There are countless wonderful restaurants around Austin, but they probably don't have the view that The Oasis on Lake Travis does! The Oasis has an annual special called the Sweetheart Dinner and this is a true splurge, but love is worth the price. If the 4-course meal is above your price point, go anyway for the margs and the view! Imagine this…margarita, nachos, and a sunset…um hello, yes! We recommend going before the sun sets to get in line and have maximum romance potential.
I hope everyone gets to spend time with the special someone in their lives. (And if you haven't planned anything—your house is on fire!! This is your warning.)
Happy Valentine's Day, y'all!