Written by: Sidda Bruno

Here we go, you adult, you:
Wonder Bar
This is easily one of the most Instagram-worthy bars in Austin, located at the Domain. You'll definitely want to wear a cute outfit and make sure your phone is charged! They have a lot of fun cocktails, wild colors, and you won't be able to stop yourself from laughing with all of the creative activities that are meant to "activate the senses". They also have a secret room…hush hush and go see for yourself.
Baby Acapulco
Baby Acapulco has been a restaurant in Austin for over 40 years. While they do have a full restaurant menu, that's not why we're here. They have a great happy hour Monday-Friday and are most famous for their Purple Rita! They only allow 2 purple ritas per patron (which is probably fine because the ingredients are not disclosed), but fortunately there are 2 locations in Austin so… you do the math.
Carousel Lounge
We hope that you're not afraid of clowns! Located in North Austin, this place is Austin-weird. Allow yourself to time warp and experience live music that'll take you back. Check out their website to see upcoming shows; they have live music almost every night. You can also BYO! It's kinda funky, unpretentious and certainly whimsical, but definitely a night to remember (or forget).
Prohibition Creamery
Your indulgence radar should be dinging with this boozy ice-cream joint. You can obviously order one of their cocktails, but while you're there you really should unbuckle your belt and try a buzzed ice cream scoop, milkshake or float. Located downtown, Prohibition offers these "intoxicating handcrafted delights" made in small batches and with ingredients sourced for the greatest freshness. Yum!
Yard Bar
Rejoice! Now your ruffy, fluffy best friend can join you for some drinks. Yard Bar is a great outdoor bar in the Allandale neighborhood in North Austin. Enjoy a mild summer afternoon with your buddies and all of your pups for a playdate! They have draft beer, wine on tap, cocktails and even mocktails. There are One-Day Passes, 5 Visit Passes, a Monthly Membership and a Yearly Membership if you're going to become a loyal patron. Check out their website to make sure your furry friend qualifies for entry (up-to-date vaccinations, neutered, etcetera).
The Roosevelt Room
Now this is chic! For this experience, you may want to throw on a cocktail dress. The Roosevelt Room is an award-winning cocktail bar on 5th street set in a building from the 1930s. They have a downstairs dining space, and then an upstairs Mezzanine with lounge seating, a pool table and other accommodations for private events. Their menu features a large list of innovative cocktails and some small dishes. Their presentation goes above and beyond and you'll leave feeling like the Roosevelt himself (so, make a reservation!).
Techno Mezcaleria & Agave Bar
Feeling a little inconspicuous? This intimate hole-in-the-wall bar has an amazing mezcal and tequila selection set in their rooftop bar. It is "delightfully romantic" and a little hard to find so you'll need to enter through the School House Pub gate to get to the second story of Mi Madre restaurant. The owners have a true appreciation for mezcal and the bartenders are very knowledgeable about it. Conveniently located on Manor Road, just 2 miles from UT campus.
Hopfields
Located just North of UT campus, Hopfields serves "craft beer and French-inspired faire". You can either enjoy their communal seating area and order from the bar, or if you prefer a more traditional dining experience – see the hostess! They serve a wide selection of 44 rotating taps, cocktails, and wine. And since we're trying to feel fancy here, try their escargot dumplings.
Small Victory
Small Victory is a little downtown bar serving up classic American mixed drinks and great ambiance. You can design your own martini, but we especially recommend the Philadelphia Fish House Punch (intended for a group, not just you, by yourself, silly). Enjoy your drinks with an artisanal charcuterie or cheese board. It's a little tucked away and off the beaten path, but it's sure to stimulate your palette.
Punch Bowl Social
You've probably heard of the Punch Bowl Social. It's a chain restaurant and there are 2 of them in Austin – one at the Domain and one downtown. They offer great atmosphere, plenty of food, drinks and, of course, the social aspect which includes karaoke, arcade, card games, shuffle board, mini-golf, bowling, you name it. Gather your friends and kill some time!
Sahara Lounge
Welcome to "Austin's Eastside Gem". Sahara Lounge has a variety of live music including African, Brazilian, Reggae, Indie, Middle Eastern, and Funk. They have a full bar and cocktail menu including their house original, Akpateshi; rum infused with African herbs. If you're looking to settle in for an evening (not bar-hop), this is definitely the place for you. There's chill outdoor seating, free parking, and it's exclusively 21+. Every Saturday (8pm-2am) is African Night with a free buffet and every 3rd Friday of the month is Ladies Free!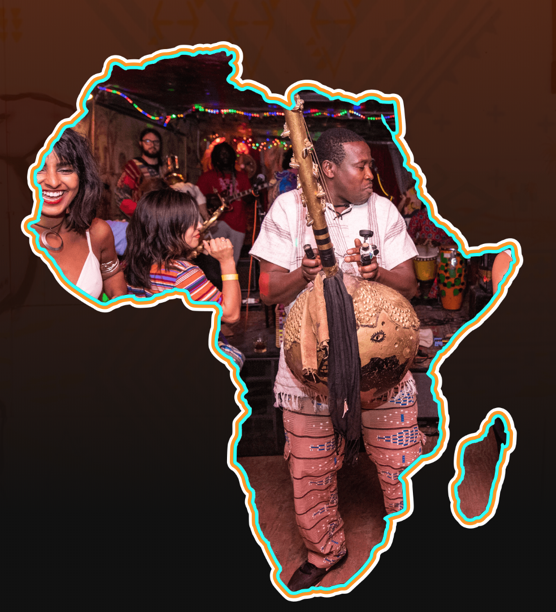 Bar Peached
Okay so we lied. This bar IS on 6th street, but it's on the other side of North Lamar, mmkay? They have cocktails galore and Asian-inspired comfort food. While you may be visiting all the of the above locations in the dark of the night…Bar Peached offers a wonderful Sunday brunch menu from 10:30am-2:30pm. Enjoy their indoor cozy dining or their outdoor patio, and make sure to try their inspired Bingsu dessert too!
For those of you who are soon to be 21, are just recently 21, or have been 21… definitely check out all of these unique, inspired bars and restaurants all over Austin. They all have at least 3.5 stars on Yelp, most of them are pushing 5 (we checked) – we wouldn't steer you wrong.
If you're eager to check these off your list of experiences, please enjoy this complimentary checklist provided below. 😉
Wonder Bar
Baby Acapulco
Carousel Lounge
Prohibition Creamery
Yard Bar
The Roosevelt Room
Techno Mezcaleria & Agave Bar
Hopfields
Small Victory
Punch Bowl Social
Sahara Lounge
Bar Peached
**These images were taken directly from the websites of these bars/restaurants**