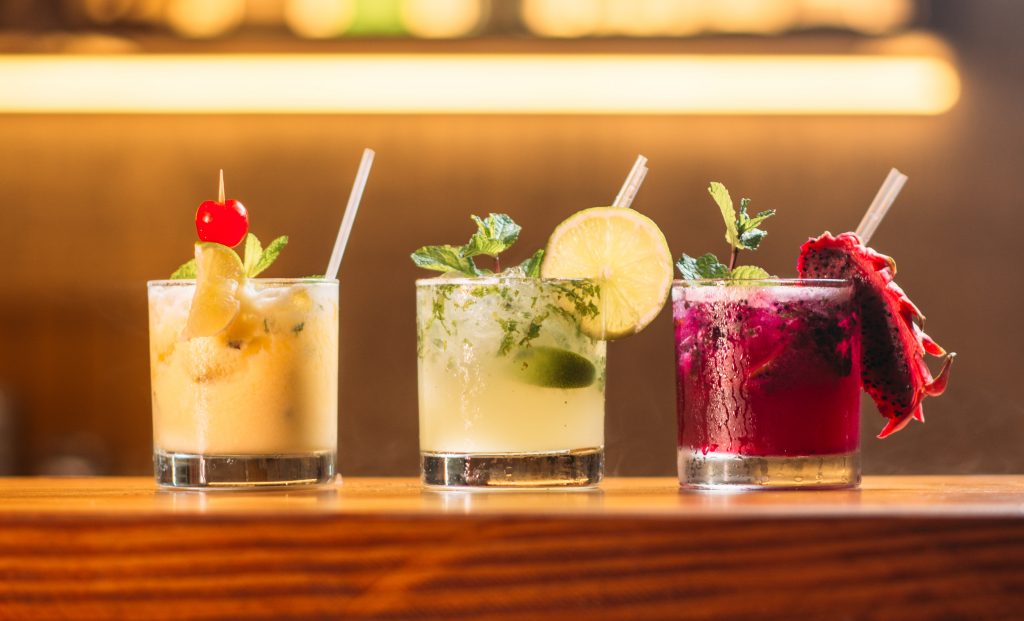 Longhorns, 
It is possible that from time to time you enjoy drinking alcohol. Nobody can blame you! While drinking is typically more fun at a party or gathering, sometimes you just want something fruity, fizzy or fabulous while you're in your jam-jams at home. The servings listed for each recipe varies, so adjust accordingly or make your roommates join in!
This article includes 10 mixed drink recipes organized into three spirit categories: gin, rum, and vodka. These recipes are tropical, creative and some are just plain classics. YOU ARE THE BARTENDER…let's go! 
GIN
SWEET & FRUITY:  GIN & JAM by honestlyyum.com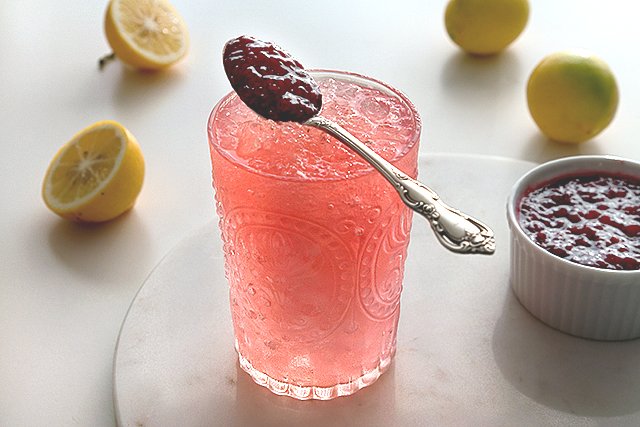 Serves 1
2 oz. gin
1 oz. lemon juice
½ oz. simple syrup
1 teaspoon raspberry jam
a spoonful of jam for garnish
Instructions:
Add the gin, lemon juice, simple syrup, and jam to your mixing glass.
Add ice and shake for 10 seconds.
Strain into a glass over crushed ice.
Top with a spoonful of jam, and stir it in while you sip!
---

REFRESHING: CUCUMBER GIN & TONIC POPSICLES by yummly.com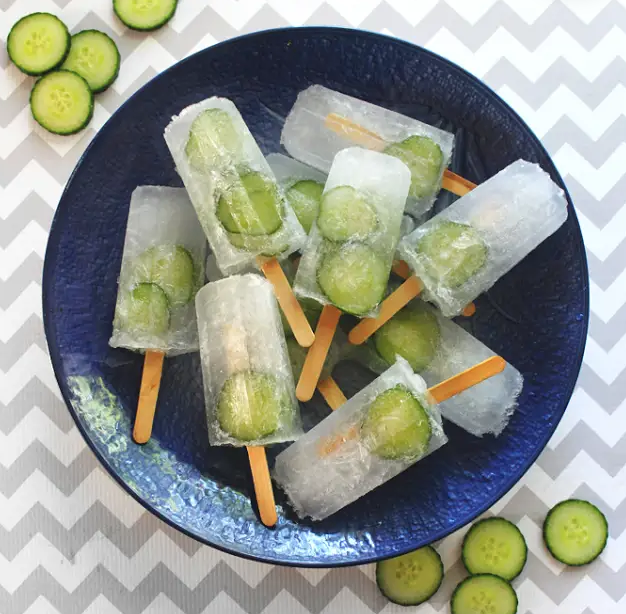 Servings depend on your popsicle mold
3 cups tonic
1 ½ oz. gin
¼ of a lime, juiced
½ cup cucumber slices
Instructions:
Mix the tonic, gin and lime juice together.
Pour into popsicle molds.
Add 1-3 cucumber slices into each mold.
Freeze and enjoy!
---

FRUITY & CREAMY: BLACKBERRY GIN FIZZ FLOAT by browneyedbaker.com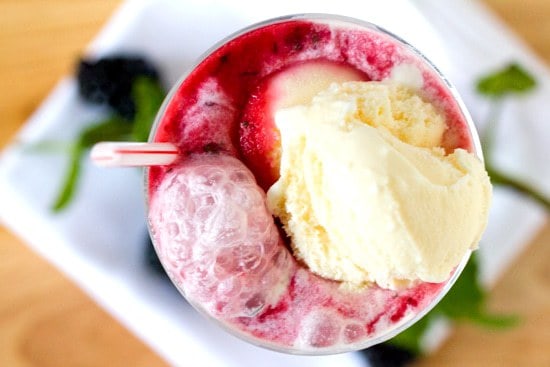 Serves 4
1-pint blackberries
2 tablespoons granulated sugar
1 tablespoon water
½ cup chopped mint leaves
8 oz. gin
¼ cup fresh lime juice
24 oz. ginger ale
Ice
Vanilla ice cream
Instructions:
Heat the blackberries, sugar, and water in a small saucepan over medium-high heat. Use a potato masher to mash the berries while they heat, continuing to cook until a thick consistency is reached, about 10 minutes. Set a fine-mesh sieve over a small bowl and strain the blackberry mixture through, pressing out as much juice and pulp as possible. Refrigerate for at least 10 minutes.
For each drink, fill a cocktail shaker with 2 tablespoons of the blackberry puree, 2 tablespoons of the mint leaves, 2 oz. of gin, 1 tablespoon of lime juice and a handful of ice. Shake 5 or 6 times, or until the drink is ice cold. Strain into a tall glass, top with 6 oz. of ginger ale and stir gently. Once all of the drinks are made, top each with a big scoop of vanilla ice cream!
---
RUM
 REFRESHING: MOJITO by thespruceeats.com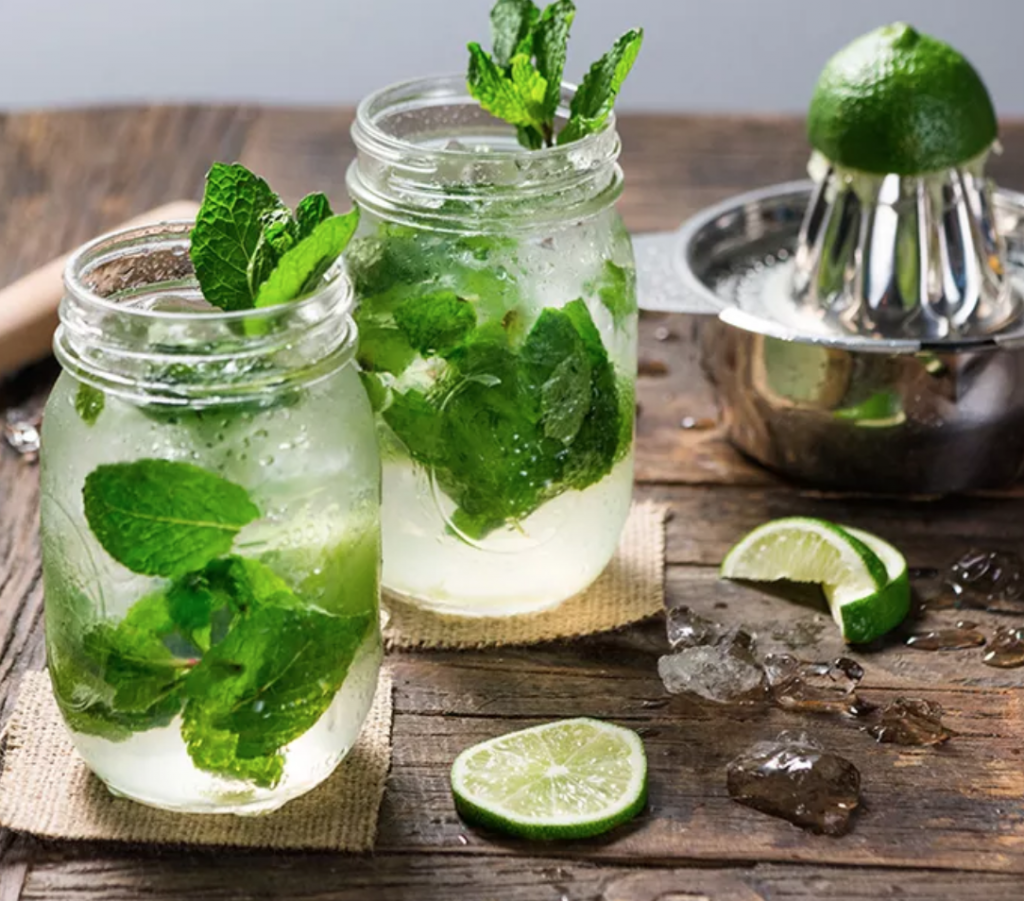 Serves 1
2 oz. light rum
2 teaspoons sugar
6-8 fresh mint leaves
Splash club soda
1 lime
Instructions:
Place the sugar, mint, and splash of club soda into a glass.
Muddle well to dissolve the sugar and to release the mint flavor.
Squeeze the juice from the lime into the glass, and drop ½ slice into a glass.
Add the rum, stir well, and fill the glass with ice cubes. Top with club soda and garnish with mint.
---

WARM & COMFORTING: SALTED CARAMEL RUM HOT CHOCOLATE by bbcgoodfood.com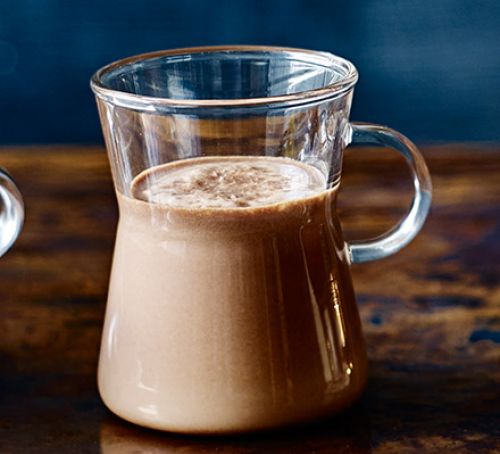 Serves 1
1 oz. dark rum
5.5 oz. whole milk
2 teaspoons dulce de leche or thick caramel
2 oz. milk chocolate, chopped
Instructions:
In a small bowl, mix together the rum and the dulce de leche until smooth. Set aside.
Warm the milk in a saucepan over medium heat until simmering. Remove from heat and add the chocolate. Stir until melted.
Put the saucepan back on the heat until warm and then add the rum mixture from the bowl.
Add a pinch of sea salt and serve in a mug.
---

CREAMY DESSERT: SPIKED AFFOGATO by reviewed.com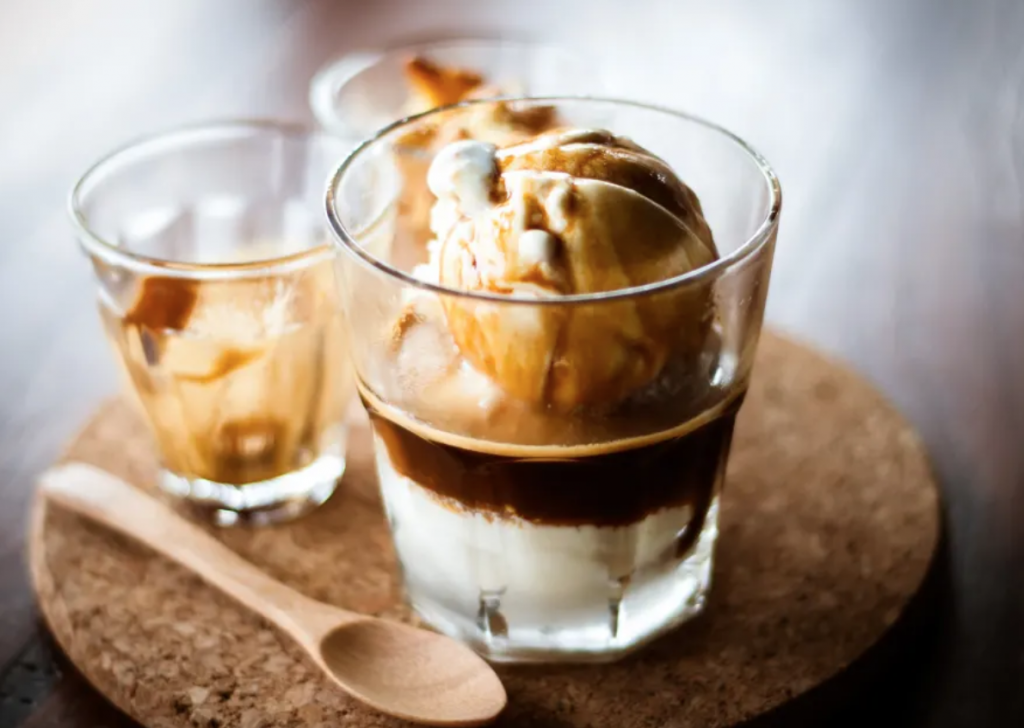 Serves 1
1 scoop vanilla ice cream
1 oz. espresso
1 oz. rum
Instructions:
Scoop a generous ball of ice cream into a shallow, clear glass.
Pour rum and hot espresso directly over the scoop.
Dig in!
---

SWEET & FRUITY: PINA COLADA by everyday-delicious.com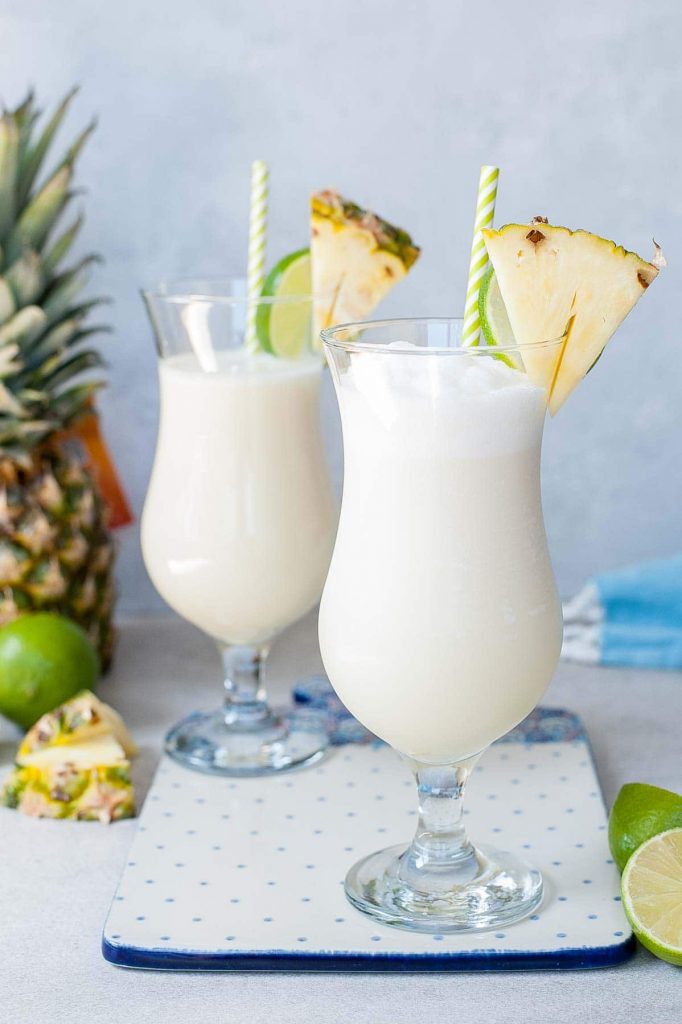 Serves 1
4.5 oz. pineapple juice
3 oz. rum
1.5 oz. coconut milk or coconut cream
1 teaspoon lime juice (optional)
Ice
Instructions :
Add all ingredients to blender and blitz until almost smooth.
Serve chilled and enjoy!
---
VODKA
REFRESHING: KIWI CRUSHER by realhousemoms.com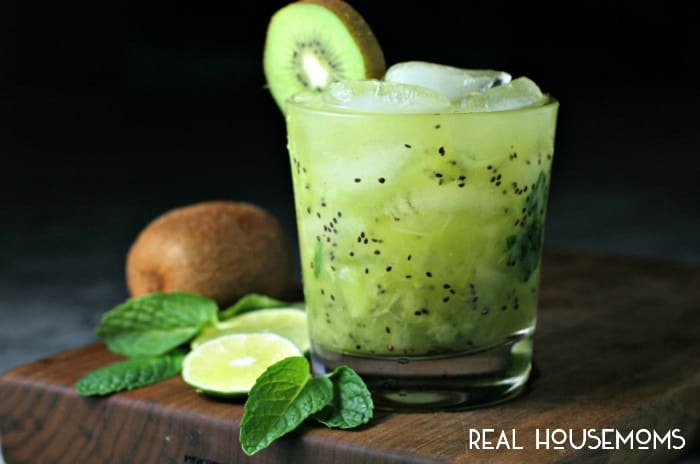 Serves 1
1 kiwi peeled
4-5 sprigs of mint
2 teaspoons agave or simple syrup
2 oz. vodka
Instructions:
Muddle together kiwi, mint, and agave until a pulp is formed.
Add ice and vodka, shake until well combined and chilled.
Pour into a large rocks glass and enjoy!
---

CREAMY DESSERT: FROZEN MUDSLIDE by kahlua.com
Serves many
1 part kahlúa
1 part vodka
1 part Irish cream liqueur
3 scoops vanilla ice cream
Ice
Instructions:
Blend all ingredients in a blender and enjoy!
---

REFRESHING: RASPBERRY LIME ICEE by agirlworthsaving.net
Serves 4
35 oz. coconut water
2 cups raspberries
1 medium lime
1 tablespoon honey
¼ teaspoon ground cinnamon powder
Frozen raspberries for garnish
Vodka top off (8 oz.)
Instructions:
See her website directly for instructions.
Top off with vodka!
---
I hope you are excited to make some of these recipes!!! Remember to drink responsibly, longhorns.
Eat snacks and drink water between drinks!