Longhorns,
Double-occupancy is when two people share a room. This is how dorms work most of the time, but many student housing apartment complexes offer double-occupancy floorplans also. For double-occupying, you can either choose/bring your own roommate, meaning a friend that you have agreed to live with, or many properties offer roommate matching as an option as well.
Double-occupancy is a great option if you'd like to save money by paying much less for a nicer apartment. If you want to know more about double-occupying, you ought to consider these properties!
If you have further questions or are interested in a tour, please contact us.
The Block Properties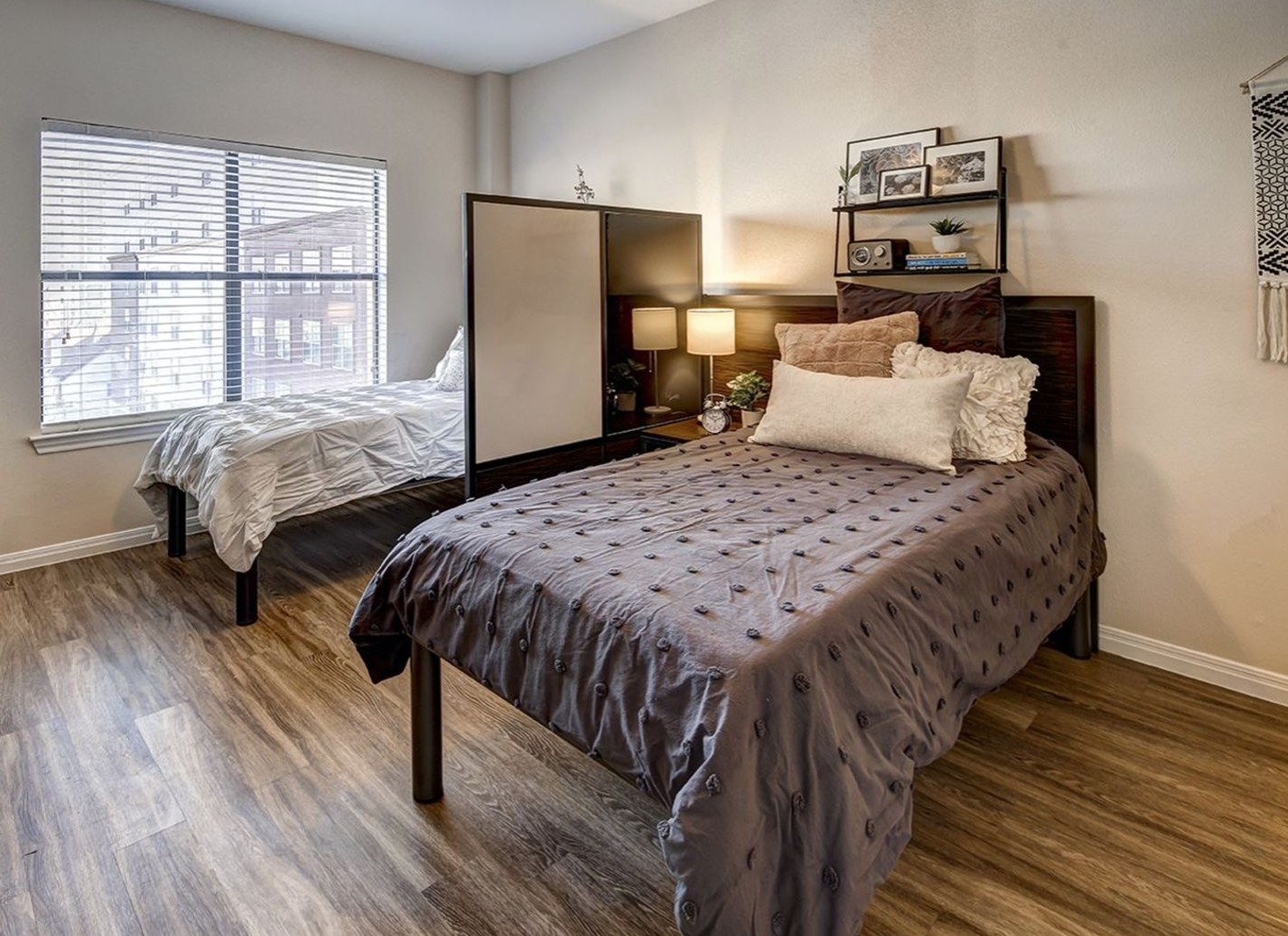 Why we picked it? furnished & unfurnished options available | privacy wall available | 155 unique floorplans
Learn more about The Block. 
The Quarters on Campus
Why we picked it? double bathroom sinks | 2 massive closets | great rates
Learn more about The Quarters. 
Hilltop
Why we picked it? privacy wall | stylishly furnished apartments | individual leases
Learn more about Hilltop. 
Rio West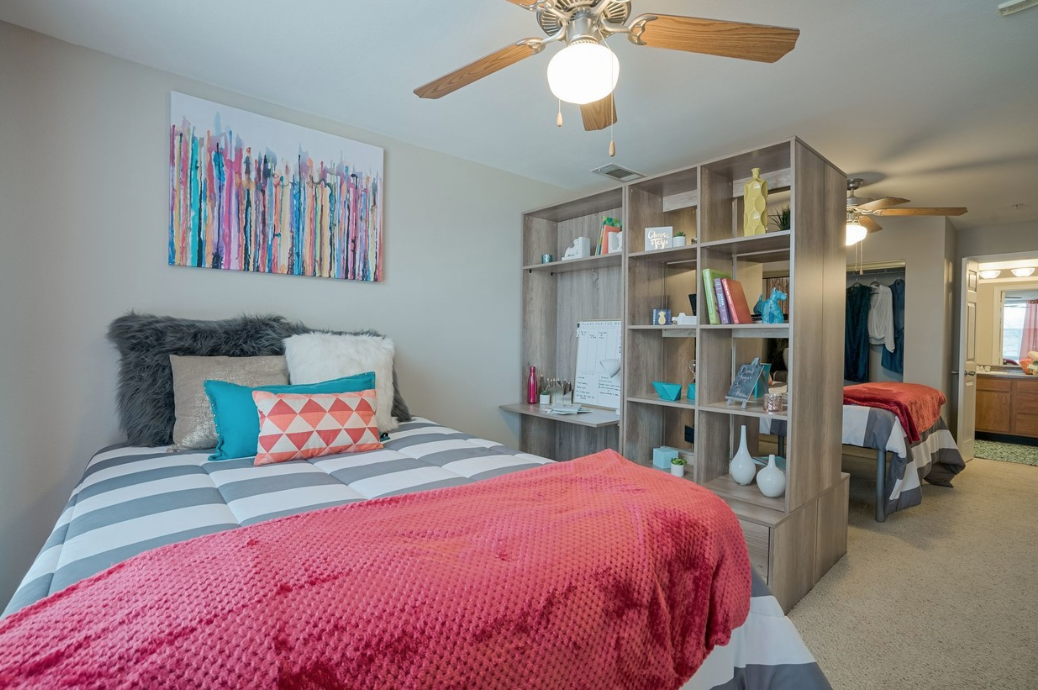 Why we picked it? 3 & 4-bedroom floorplans | full-size beds | shelf/desk divider
Learn more about Rio West.
Villas on Nueces
Why we picked it? full-size beds | automatic black-out privacy shades | movie projector
Learn more about Villas on Nueces.
Double occupancy was never easier!!!
If you are interested in these properties, let us know and we can help!