How often do your parents come to visit you at UT? If they need to stay overnight or for a long weekend, you certainly can't have them invading your space. There's good news! Plenty of hotels around town are the perfect spot for moms or dads. Here are the best near-campus hotels and a few key differences to help you pick the right place for your out-of-town parents based on their personalities.
Hotel Ella for Historic Charm and Architecture
Hotel Ella, a boutique hotel, is super sophisticated and exudes Southern charm. It's a landmark estate built in 1910 using the best craftsmen from around the world. The Greek Revival building underwent a complete update in 2013, making it the perfect place with all the best modern amenities for parents who love historic charm and architecture.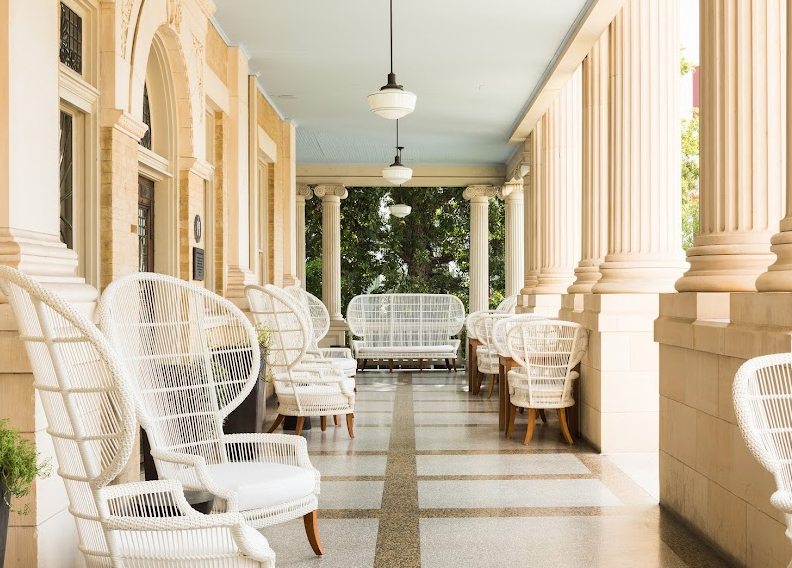 Fine Dining at AC Hotel by Marriott Austin
If your parents are looking for understated sophistication, the backing of a major corporation, and fantastic access to campus and views of the city, look no further than the AC Hotel by Marriott Austin. The hotel offers several restaurant options, including the modern upscale restaurant called Acre 41. They also have a rooftop lounge and a fitness center in the building.
Modern and Fun Moxy Austin
Modern, streamlined, and hip are all words used to describe Moxy. It's also the newest hotel in the area. Marriott owns Moxy, but it's a modern concept with Bar Moxy as the focal point providing indoor and outdoor drinking and dining experiences. And Zombie Taco is onsite and open 24 hours a day.
Business as Usual at AT&T Hotel and Conference Center
If your parents want to connect or work while they're in town, the state-of-the-art facilities at the AT&T Hotel and Conference Center were designed for the success of the business traveler. It's only steps from the UT clock tower on campus and owned by the University, making it an excellent location for college visits.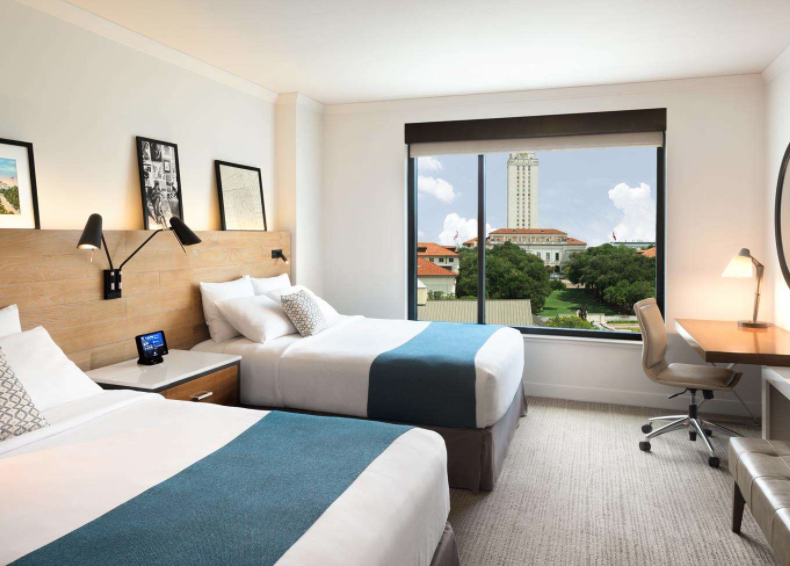 Hampton Inn and Suites Austin at University for Budget-Conscious Parents
Just a few blocks away from The University of Texas is the Hampton Inn and Suites. (Be careful when you're driving, it's on a one-way street!) It offers complimentary breakfast and free wifi and is super close to great restaurants and downtown activities. Hampton Inn is pet-friendly, so your family can bring your furry friend for a visit, too. All of this is at a reasonable price for budget-conscious parents.
We love to hear from you. Tell us, where do your parents love to stay when they're visiting you in Austin?