All year long, Austin, Texas, has some of the most exciting festivals in the country. From local gems to major international festivals, you can find something for everyone in the city. Whether you love film or technology or holiday extravaganzas, everything happens in Austin. Here are the top festivals our city is known for and why you should make plans to attend.
Austin City Limits
In October, held over two weekends, Austin City Limits is a premier music festival featuring over a hundred performances and a diverse group of artists to discover. The 2021 festival included Machine Gun Kelly, Megan Thee Stallion, Miley Cyrus, George Strait, Modest Mouse, Billie Eilish, Duran Duran, and many more. You can work your way between all the stages and catch old favorites and new acts over each weekend.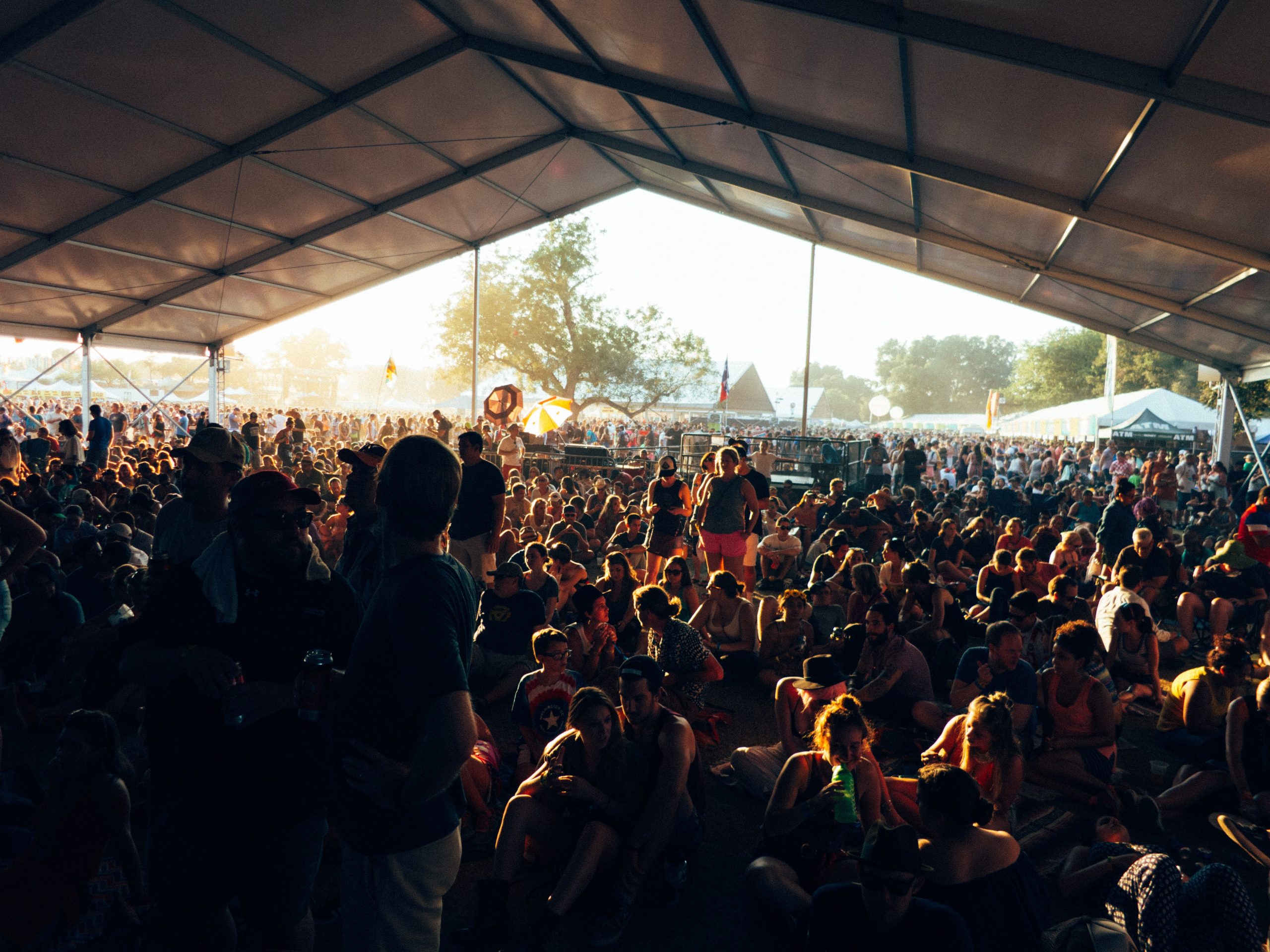 South By Southwest
South by Southwest, or SXSW, is a unique festival that only happens in Austin. There are several aspects of the festival, including technology, comedy, music, and film. It takes place in March each year, and there are countless ways to participate. You can check out the conference with keynote speakers from major tech companies, enjoy music from artists like past performers Janelle Monet and The White Stripes, and celebrate new movies by independent filmmakers.
Austin Film Festival
In late October, the Austin Film Festival arrives in the city. Filmmakers from all over the world enter their movies in the competition. You can attend screenings and celebrations throughout the week-long festival. There are contests for screenwriters, young filmmakers, and the film conference. In the past, Oscar-winning films like Ron Howard's Apollo 13 were screened at the festival, and celebrated screenwriters like Harold Ramis and Barry Levenson have won awards.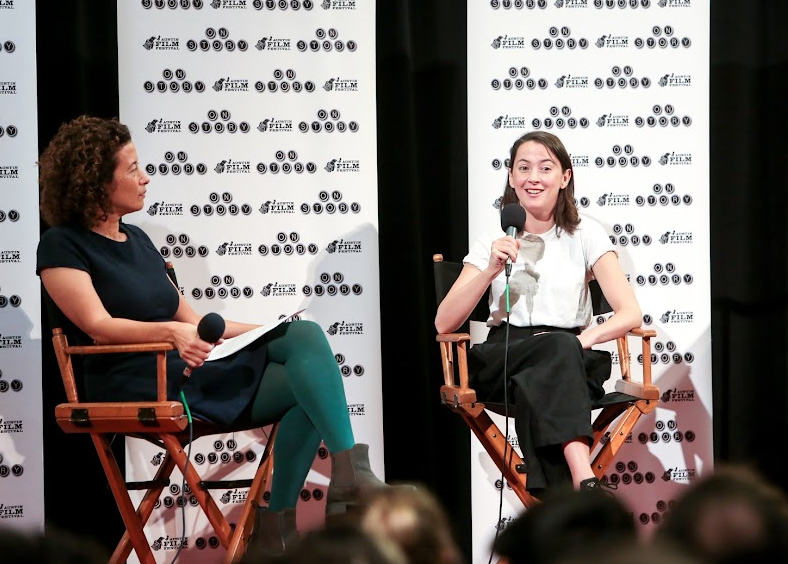 Pecan Street Arts Festival
Happening twice yearly, in the spring and the fall, is the Pecan Street Arts Festival. It is held in the historic 6th Street district and celebrates visual and performing arts. It's one of the longest-running arts festivals anywhere in the country. The money raised from the event each year goes into revitalizing the historic district it calls home. Fun fact: Pecan Street was the original name for 6th Street in the city's initial design plan.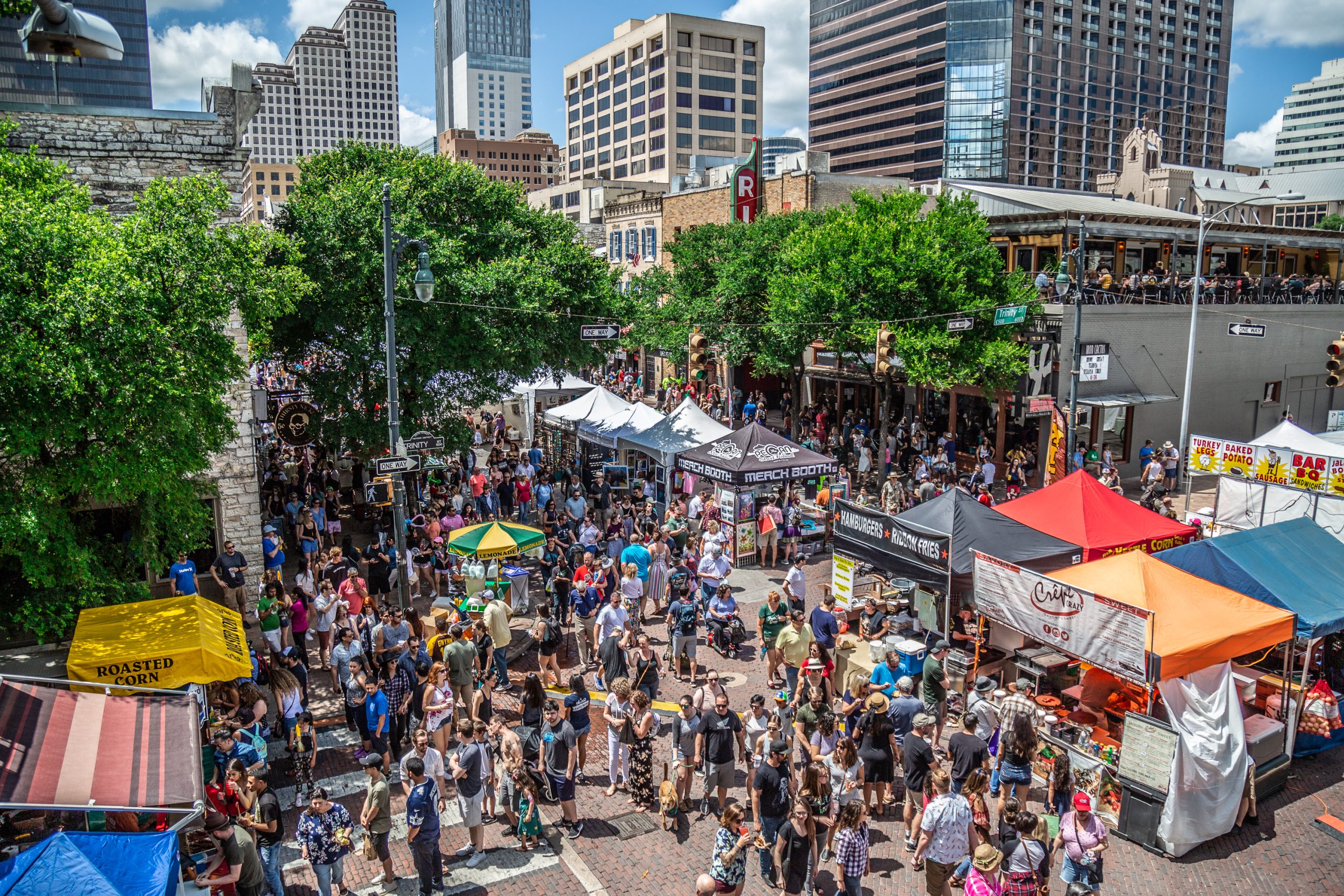 ABC Kite Fest
In late March, Austin celebrates with the annual ABC Kite Fest. It's a free event with fun for the whole family, including plenty of food and entertainment. You can make your own kite, fly one, or watch the spring sky light up with the fantastic colors of kites over Zilker Park. If you want to get competitive, you can even enter your kite in the annual contest. Entrance is free, but bring some cash for concessions or other fun purchases.
JMBLYA Music Festival
The JMBLYA Music Festival is a unique event that comes to Austin each year. It's a reoccurring festival tour happening all across Texas, focusing on hip-hop music and culture. Past performers include Chance the Rapper and Kendrick Lamar. The tour typically hits Austin in September, but check the schedule for updates.
Trail of Lights Holiday Display
If you want to celebrate the holidays with an expansive light display, look no further than the Trail of Lights Holiday Display. It takes over Zilker Park in December and has over two million lights along the trail. There are 90 decorated trees and 70 other displays to take in. Bring the whole family and wander through the trail to enjoy the holidays.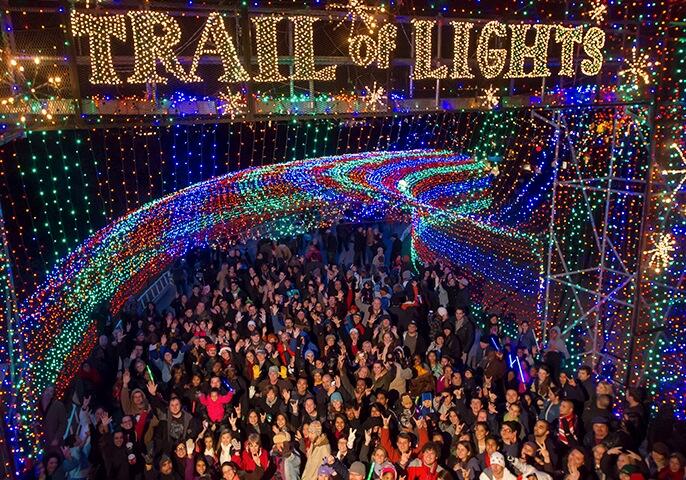 Are you looking for your apartment near campus so you can enjoy these fantastic Austin festivals? Reach out to Housing Scout today.