It's the most fun time of the year! That special time around July and August where everyone's leases are up, and every guy with a truck suddenly becomes REALLY popular. I like to think it's just a coincidence that the peak moving season is also the peak of the summer heat.
In doing all of this moving I have learned a thing or two about the whole moving process—what works, what doesn't, what you need to bring—and I am here to pass some of that knowledge on to you. I hope this makes your life a little bit easier. After all, just because it's moving season that doesn't mean you can't enjoy your summer!
1. Hire Movers.
No joke. If this is an option for you financially, I HIGHLY recommend you forego the entire moving process and simply hire professionals to do it for you. Why make your loved ones suffer the backbreaking labor of moving if you can afford to outsource it to professionals.
Professional movers are great. They will bring the boxes and the truck, they will pack up all your furniture and belongings, move them to your new place, and unload the boxes wherever you want. Simple, easy, back-saving.
Movers in Austin charge an hourly rate that is dependent on a number of factors: month of the year, day of the week, etc. But once you lock down the price, you only pay for as long as the move takes. It obviously takes longer to move in a family of 4 into a home than a single college student into a dorm.
Fridays and Saturdays are the most expensive days, and July and August are the most expensive months. And according to the lady at 2 Men and a Truck it takes about 4-6 hours for the total service. And the nuclear price—moving on Saturday in August—will cost about $130-$150 per hour. That means that you'll be paying around $500-600 for the whole service. Expensive? Yes. Worth it? Absolutely.
If you can afford this, don't even read ahead. Just hire movers. Here is a list of reviews to movers in Austin.
2. If you get a U-Haul, start early! 
As I mentioned earlier briefly, July and August are the peak moving months, and Fridays, Saturdays, and Sundays are the busy days for moving during the week. It is imperative, therefore, that you get a jump on making your U-Haul reservations.
The way U-Haul reservations work is as follows: you call and make a reservation for either a truck or a trailer. The day before the move, they will call and confirm your reservation. THIS is where you really make the reservation.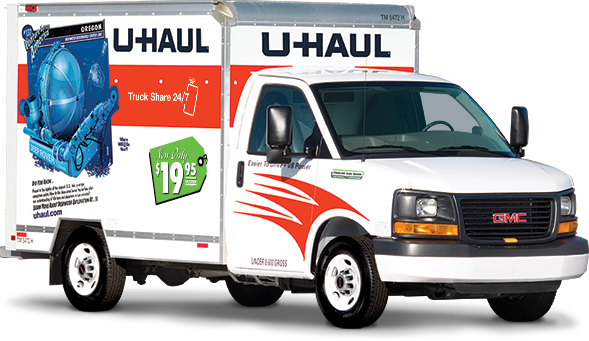 For most 2-3 bedroom apartments and small houses, I recommend the 15′ truck.
The person at U-Haul will tell you the options you have available, and they will not always include the "reservation" you made the first time—so be prepared for that. If you have a huge move planned, call ahead and make sure they have the properly sized vehicle you need.
For most people moving into a 2-bedroom apartment or into a small house, I recommend the 15′ truck. And here is a great blog post about 7 things to know before renting from U-Haul.
3. Dress accordingly for the occasion. 
This is central Texas. It's unbearably hot and the humidity makes stepping outside somewhat akin to being inside a giant mouth.
Despite this, I still see people dress improperly for the moving season. Here are some tips –
For starters, avoid thick, cotton shirts—especially if they are in a darker color. In fact, I recommend you avoid dark colors altogether. Wear a white shirt that breathes well.
Don't wear jeans/pants. This is an occasion for shorts! Athletic shorts, cargo shorts, jorts—I don't care! Any of them. As long as they have pockets. (You're going to need them.)
Wear closed-toed shoes. I cannot tell you how many times I have seen someone drop a piece of furniture on an exposed toe. It rarely goes well. Avoid flip-flops and other open-toed shoes.
If you dress accordingly, your moving experience will be that much less painful.
4. Bring the essentials!

 
There are a few simple purchases you can make that will make your moving experience A LOT easier. I urge you to consider investing in the following:
Space Bags – These special bags use the technology of vacuum-sealing to compress, and they will halve your move time. You can buy these at Walmart, Target, The Container Store, or whatever. These are invaluable tools for moving clothes, bedding, etc.
Plastic Tote Crates – These crates were a life-saver for me. Rather than using dozens and dozens of boxes, just invest in 5 or 6 of these heavy-duty crates from Lowes for $11.99 a pop. They are incredibly durable, and they will pay for themselves by the end of the first move. You'll be glad you have these down the road.
Dolly – I can't stress the importance of this enough. Buy a dolly. If you value your lower back and your hands, buy a dolly. If you enjoy moving furniture without scuffing your walls, buy a dolly. You can also include a dolly in your Uhaul rental.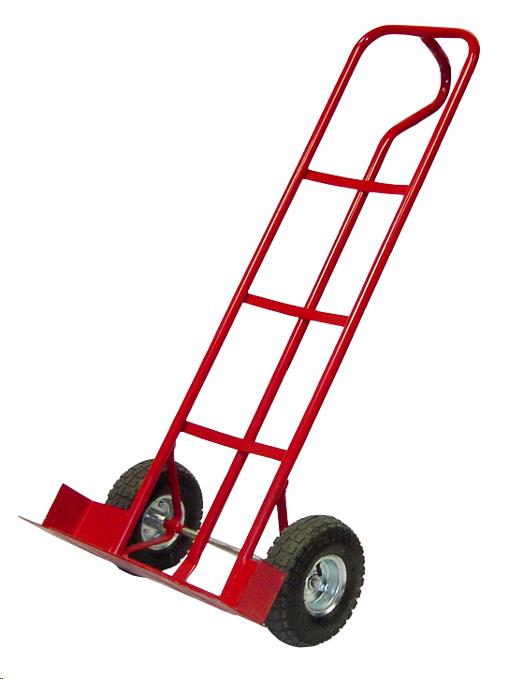 The Dolly – aka, the miracle machine on wheels that makes moving bearable.
5. Drink lots of water! 
Your body is made up of about 60% water. Your body needs water, and never more than during moving season. It is hot, and in this heat, you can expect to lose between 3-6 cups of water per hour in sweat.
Because of this, it is important that you drink lots and lots of water. Pure, simple, filtered tap water.
Drink a cup of water every 15 minutes while you are moving. That means that if your move takes about 4 hours, you will need to drink 16 cups of water. That might seem like a lot, but it's really not. Trust me.
Happy moving season, y'all!