As finals week is approaching, we would love to share with you the 5 Best Libraries at The University of Texas at Austin. Make sure to check on the updated library hours for all of these locations!
Let's get right down to it:
1. Battle Hall Library
One of the quietest and most elegant libraries on campus is located just a stone's throw from the Tower, in the architecture building, known as "Battle Hall."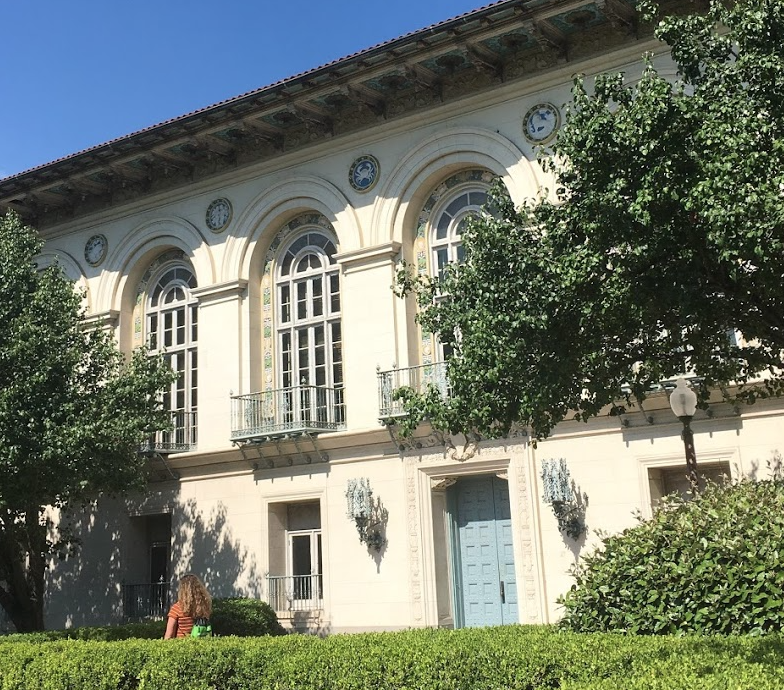 The Architecture Library in Battle Hall, aka "The Old Library"
The library on the second floor of Battle Hall was designed by New York architect Cass Gilbert in 1911 and is one of only four buildings on The University of Texas campus that has been added to the National Register of Historic Places. (Fitting that an architect would make the prettiest library on campus the architecture one.)
The library is not just beautiful aesthetically, though—it is spacious, relatively well-known, and dead quiet. (There is no talking or cell phone use allowed.) And during the Christmas season, they even bring in a decorated Christmas Tree to add to the Hogwarts-y feel of it all. The only downside is that they are not open quite as late as PCL.
2. Life Sciences Library
Coming in a close second for the title of "best place on campus to study" is the library on the second floor of the Tower: The Life Sciences Library. Did you know there was a library inside the Tower? Because I didn't know until my Junior year. And from that point on, it became my go-to library whenever Battle Hall was full.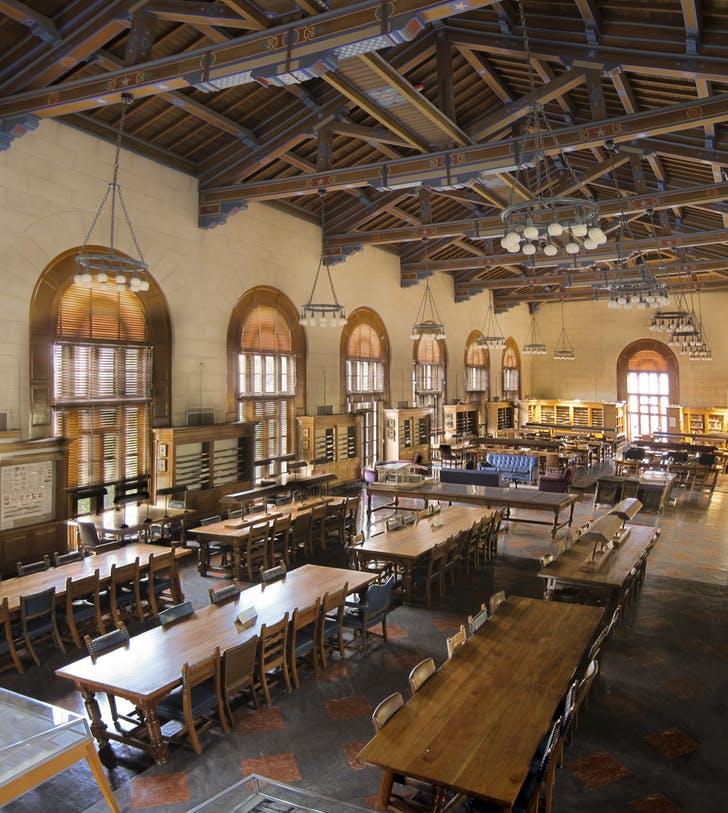 The Life Science Library is much bigger than the library in Battle (Or most of the libraries on campus for that matter.) but comparably nice. There are lots of ornate inscriptions on the ceiling, and during the holidays—like Battle Hall—it also gets a Christmas Tree. There is ample seating and lots of tables and computers available. Equally important, there are lots of outlets available. This library is also open late. Although still not as late as PCL.
3. Waggener Hall Library
Although I was a Government major, my first true academic love was the Classics. For two years I spent a lot of time inside Waggener Hall poring over ancient texts and languages, and the Classics Library was the perfect place to do it. If you ever need to get some work done in perfect silence, there is nowhere better than the small library in Waggener Hall, one of the oldest buildings on campus.
The library, unlike the previous two, is tiny. Like, really tiny. You could probably fit about five people in there comfortably.
Unsurprisingly, the library does not permit any talking or sounds. Any peep will result in a sharp stink-eye from a classicist. Trust me—you do not want that.
You won't be able to get any late-night studying done here, but it's great for getting work done between classes. (Especially if one of your classes happens to be in Waggener Hall.)
4. Perry-Castañeda Library (Quiet Floors)
The PCL is the main library at The University of Texas at Austin. If you haven't seen it, you're either blind—in which case I apologize—or you have neglected to see that enormous gray building across from Jester that looks like a giant cinder block with windows.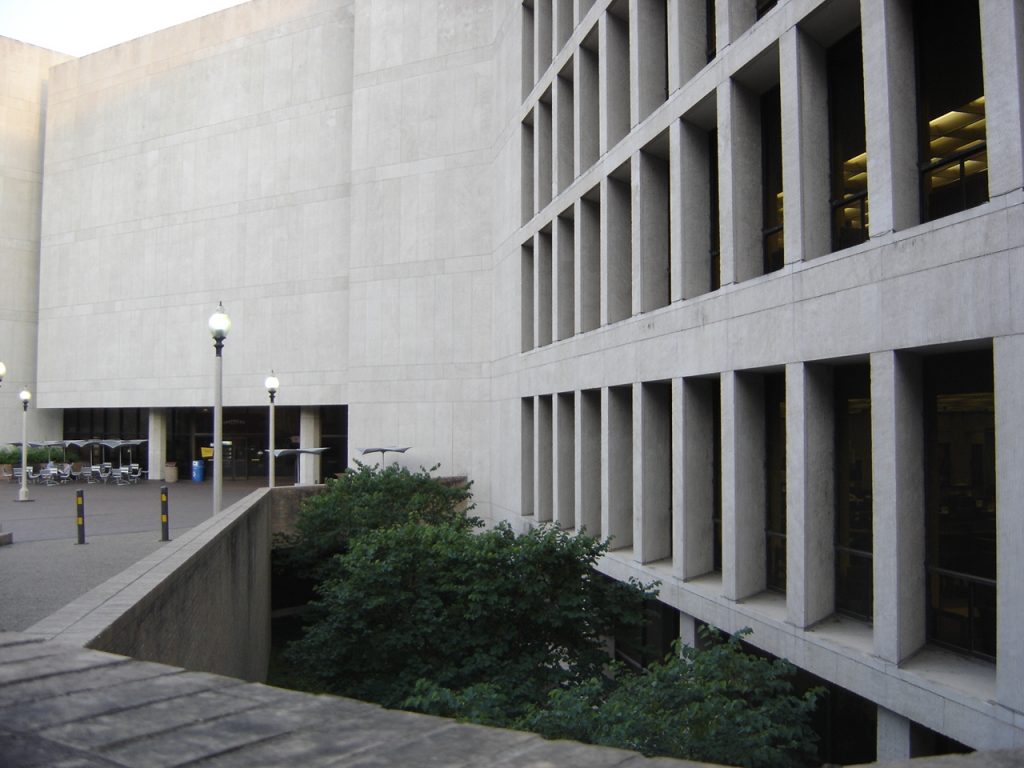 You know you've seen this before.
I could go on and on about the amazing collection of books and research that is available at the PCL. But for the sake of time, let's focus on the best study spots in the whole building—the quiet floors: Floors 1, 3, 4, and 6.
These floors do not allow any talking or noise. And—except for a few agitating whisperers—this is actually enforced quite well. This is a great spot to visit at one in the morning with a coffee from the café on the bottom floor and read that Arthur Miller play you nearly forgot to read for T D 301. I got some of my best collegiate reading done in one of those wooden 'cram booths' in PCL.
The PCL is big and usually full of people, and for good reason: it is open later than the other libraries.
5. Tarlton Law Library
If you are a Government or History major, there is a very real chance you will eventually have to take a class taught at 'TNH' also known as Townes Hall, home to the prestigious University of Texas Law School, and the lesser-known Tarlton Law Library: home to dozens of stressed law students.
Townes Hall is located way, way down Dean Keeton. Past the engineering buildings, past the bridge, past everything else you're thinking of, and finally on your right just before you hit Narnia. If you plan on getting there in less than 30 minutes, I recommend taking the 40 Acres bus. Once you see the stairs, you know you've made it.
The law library is great because it is very unlikely that you will run into someone you know—thereby reducing the odds of a personal distraction and the library is also recently renovated and modern. Just beware that Law students do not enjoy running into undergrads here. Make sure to be quiet and respectful.
Happy studying, y'all!