Our Housing Scout leasing agents have traveled from throughout Texas, across the country and around the world to attend The University of Texas at Austin. Most are current or recently graduated UT Austin students. While their majors and interests vary, what they do have in common is they are all highly trained professionals who love their job!
They share a passion for helping UT Austin students find the perfect house or apartment that meets their needs as a student while enhancing the college experience. Whether you already have an idea where you'd like to live or you need a full-service assistant from tour-to-lease, there's a Housing Scout agent eager to help you.
Meet five of our agents and hear what they have to say about their job as a licensed Housing Scout leasing agent: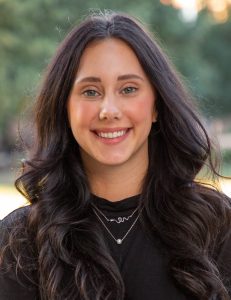 Juliet is from the tiny town of Idalou, Texas. She has an undergraduate degree from Texas Tech University and a Master's from UT  Austin – both in advertising. Her position as a licensed leasing agent at Housing Scout is a job and a hobby rolled into one. "I love real estate. I love looking at houses and apartments in West Campus and seeing how they're set up. It's awesome meeting new students everyday," she said. Juliet encourages students seeking housing to give a leasing agent a try, saying, "I found an apartment on my own and ended up paying way too much. As a leasing agent, we're not trying to sell you anything. We don't charge a dime."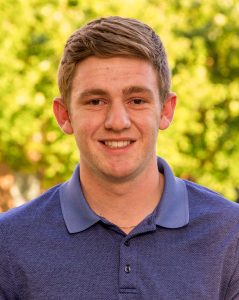 Quincy is from Lubbock, Texas. He is a sophomore at UT Austin majoring in marketing. He started studying to get his real estate license while he was still in high school. Quincy has been on both sides of the fence; as a UT Austin student, he used the services of a Housing Scout leasing agent to find an apartment and now, as an agent himself, he does the same for other students. "Housing Scout is unique. There's nothing quite like it. It works for students and with students. It's pretty special." Quincy encourages students to start house hunting as soon as possible. Quincy is a Dallas Cowboy fan and enjoys photography, videography and graphic design.
Kevin comes from Houston, Texas. He is a junior at UT Austin studying biochemistry. While science is his passion, he also loves real estate and is an e-commerce entrepreneur with a line of custom hoodies. Kevin admittedly did not use a leasing agent when he got his first apartment and ended up getting a bad deal. As a Housing Scout agent, he hopes to help other students learn from his mistakes. "I know how hard finding a place can be. We have information on every apartment around UT and can find some good deals. The process is smooth and easy." A major plus to the job, "It's been a gateway for meeting new people especially after coming out of  [Covid] isolation."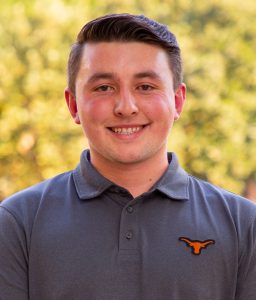 Michael hails from San Bruno, California. He is a senior studying "Human Dimensions of Organizations," a new program unique to UT Austin. He earned his real estate license over the summer and is loving his job as a Housing Scout agent. "My business is my hobby. I get to meet new friends, explore different places, try new restaurants in West & North Campus and throughout the city of Austin. I love seeing the old historical buildings and the new buildings that are coming up." His advice to new students in the early stages of house hunting, "Start with a good group of people that you can live with. If you have good people around you it makes for a great college experience."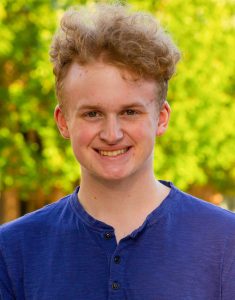 Richard is from Corpus Christi, Texas. He is a sophomore at UT Austin majoring in government. He was referred to Housing Scout for a job from an alumnus in his fraternity Pi Kappa Alpha (PIKE) and quickly became one of the Top 5 agents. "The people at Housing Scout have had a very positive influence on my life. There's a lot of optimism; it's a very positive place to work. I work when I want to and it pays well. I make enough money to take my girlfriend out on nice dates," he said. Richard encourages students to reach out to an agent early in the house hunting process. "School comes first but prioritize yourself so there's always time for a little bit of fun," he added.
Not only can a Housing Scout agent help hook you up with a great place to live while you're in college, you might even be able to get a job doing the same thing for other UT Austin students.
A Housing Scout agent can earn around $2,500/month in commissions with some go-getters earning as much as $5,000/month. This is one of the highest-paying part-time jobs for students in the area and a great way to earn money to throw at your student loan. For information and to apply, go to: https://housingscout.com/careers/
You can find the rest of our agents and their bios on our Meet the Team page.