Longhorns,
As a proud citizen of Italy and—more importantly—a diehard fan of Italian cuisine, I have eaten my fair share of pizza through the years. Pizzas ranging from a fresh pizza Margherita in Sorrento, Italy to a frozen cheese pizza from the 7-11 on 26th St and Guadalupe. Each pizza has been delicious in its own unique way. (A 7-11 pizza after coming back from downtown is a joy that needs to be experienced. Bonus if you split it with homeless people.)
Every pizza holds a special place in my heart. In fact, one of my first ever published articles included a Golden Tip on how to re-heat pizza. I REALLY like pizza.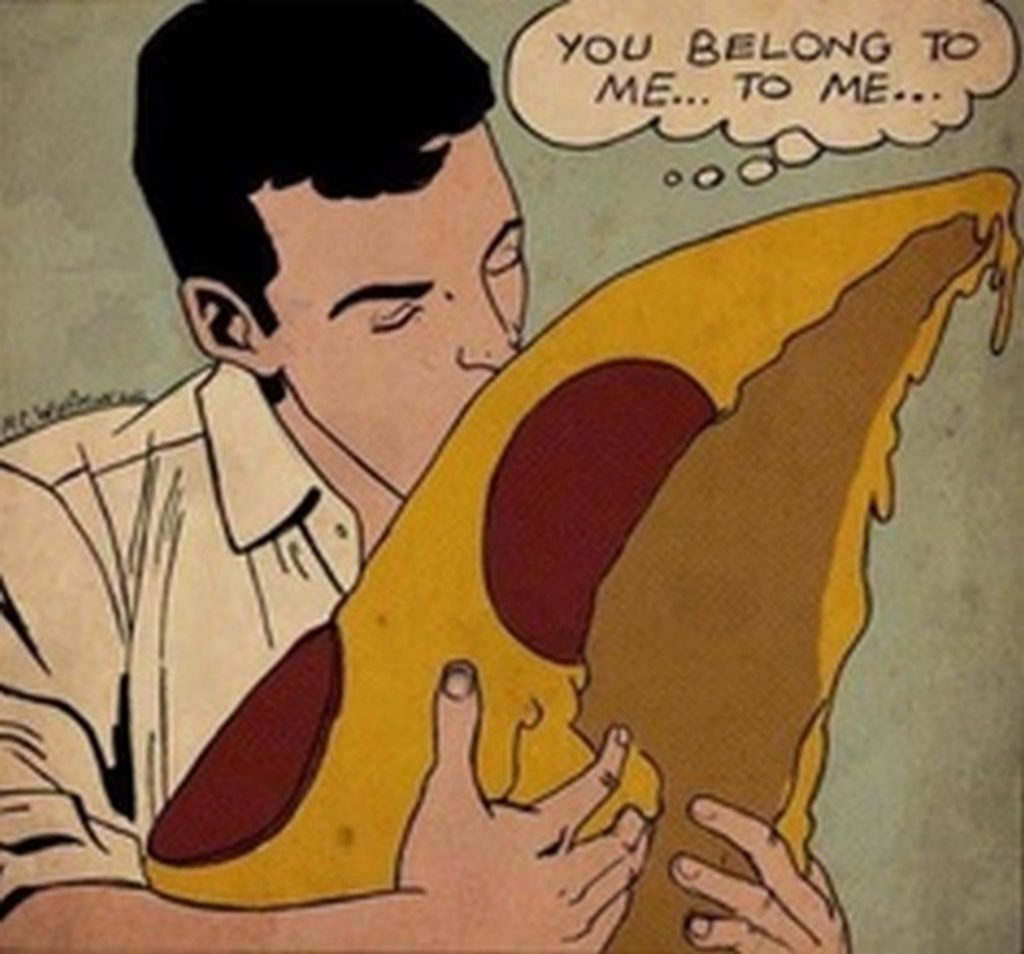 It should come as no surprise to you loyal readers that I would eventually tackle the 5 Best Pizzas in Austin. After all, we have tackled beer and burgers already. Why stop the party now?
Here are my selections—chosen after careful consideration and dedicated research:
1. Home Slice Pizza
If you have lived in Austin for longer than about 15 minutes and you haven't had Home Slice, then you need to change that immediately. Home Slice is the quintessential Austin pizza. Home Slice began as the brainchild of Jen and Joseph Strickland and their partner Terri Hannifin. The three friends were committed to bringing authentic New York-style pizza to Austin—no compromise.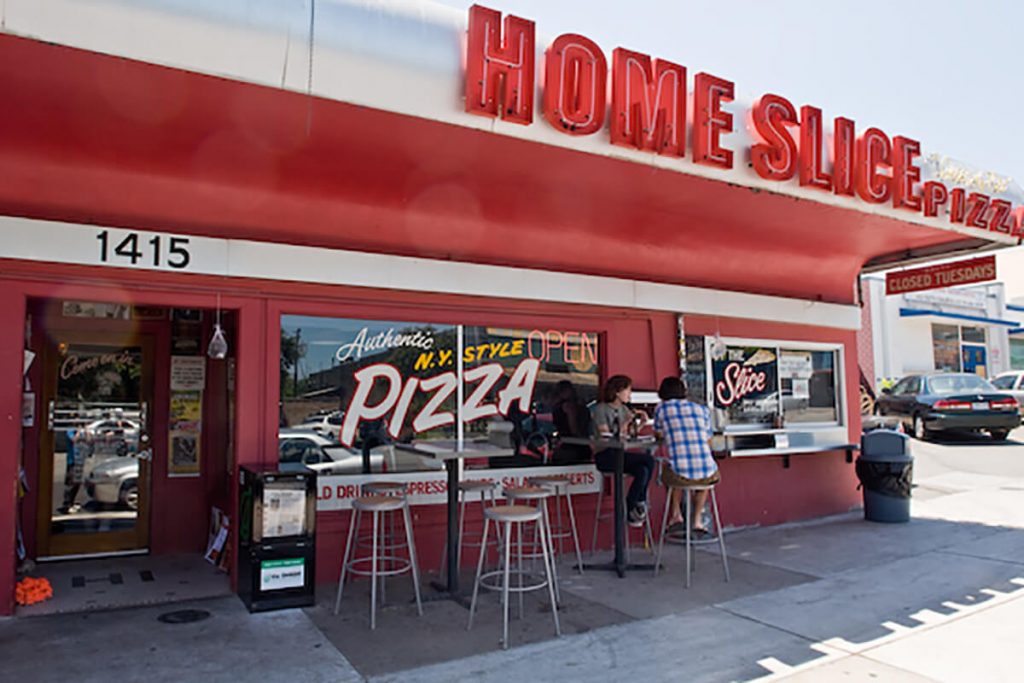 Well, to put it bluntly—they succeeded. Home Slice has over 3500 5-star reviews on Yelp, over 29,000 likes on their Facebook page, and a committed cult following of diners who drive from all over the state to eat their famous pizzas. Moreover, they brag about it. (Check the Facebook page.)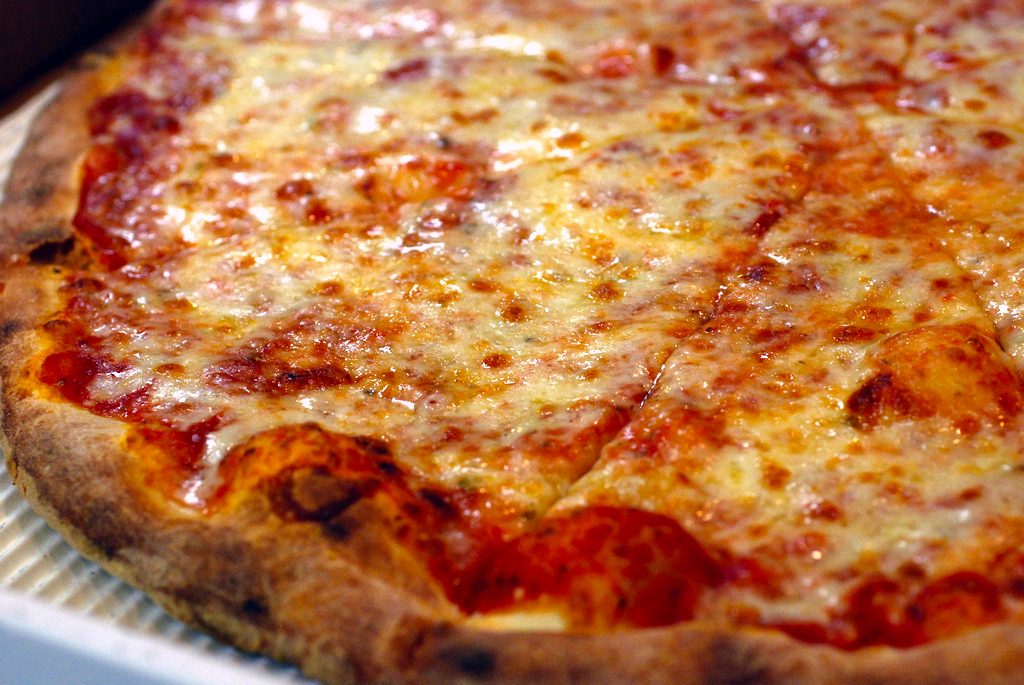 The pizzas more than live up to the hype. The crust is crispy and cooked to perfection, and the ingredients are fresh and high-quality. This is an excellent New York-style pizza. Words don't do their pizza justice. You will need to try it for yourself.
Final heads up. Parking near Home Slice—located on 1415 South Congress—is a nightmare. I recommend you place an order for pick-up and then avoid the hassle of waiting with the crowd. Order online!
2. Quattro Gatti
For the most authentic Italian pizza in Austin, look no further than Quattro Gatti Ristorante located on 908 Congress Avenue. This casual, family-owned Italian restaurant specializes in traditional Italian cuisine—especially their classic Neapolitan pizza—and has won Diner's Choice Award for a number of years!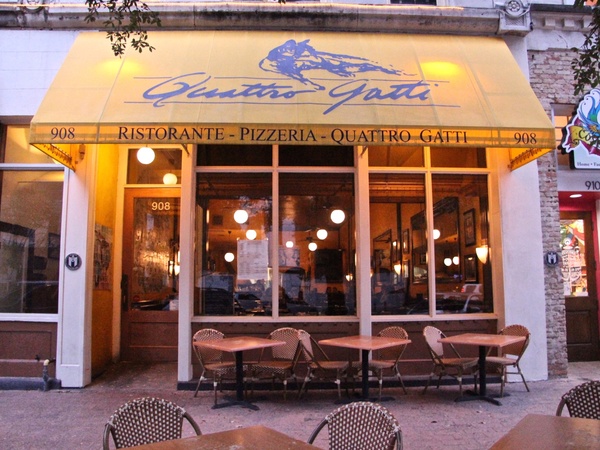 Quattro Gatti pride themselves on their authentic, Italian preparation methods. All of their bread, paninis, and pizzas are made in-house using naturally leavened dough and an ancient fermentation process. It is this fermentation process that really brings out the flavor, according to owner Gianfranco Mastrangelo. And, moreover, it helps with digestion!
All of the pizzas are baked to delicious perfection at 1000 degrees in a handcrafted, wood-fired brick oven. All of the ingredients are fresh, and the results show. I would be hard-pressed to think of a better, more authentic Italian pizza than Quattro Gatti.
In addition, the service is first-class and the atmosphere is superb. Food lovers and pizza lovers alike should add Quattro Gatti to their queue.
3. Pinthouse Pizza
Pinthouse Pizza is an Austin local pizza place with three great locations: Burnet, S. Lamar, and Round Rock. It is a favorite among the Brentwood and Rosewood neighborhoods particularly, attracting pizza and beer lovers far-and-wide. Everything is made in-house by hand, and as noted on their website, "We are not gourmet, but we are artisanal. We are not a gastropub, but we are craft." Pinthouse has won many awards in recent years, particularly for their craft beer selection.
They're open until midnight on the weekends and 11 p.m. on weekdays, but kitchen service ends one hour before closing.  Grab some buddies and hunker down for some specialty pie!
4. East Side Pies
A longtime favorite among locals, and one of the best places to secure authentic Chicago-style pizza, East Side Pies is always a good choice when deciding where to get your next meal. They were even named by the Austin Statesman as one of the 50 best restaurants in Austin and the best pizzeria.
Located in three convenient Austin locations—with the Rosewood location being the original—and open until 10 or 11 p.m., East Side Pies is committed to providing convenient and delicious pizza to Austin residents in all corners of the city.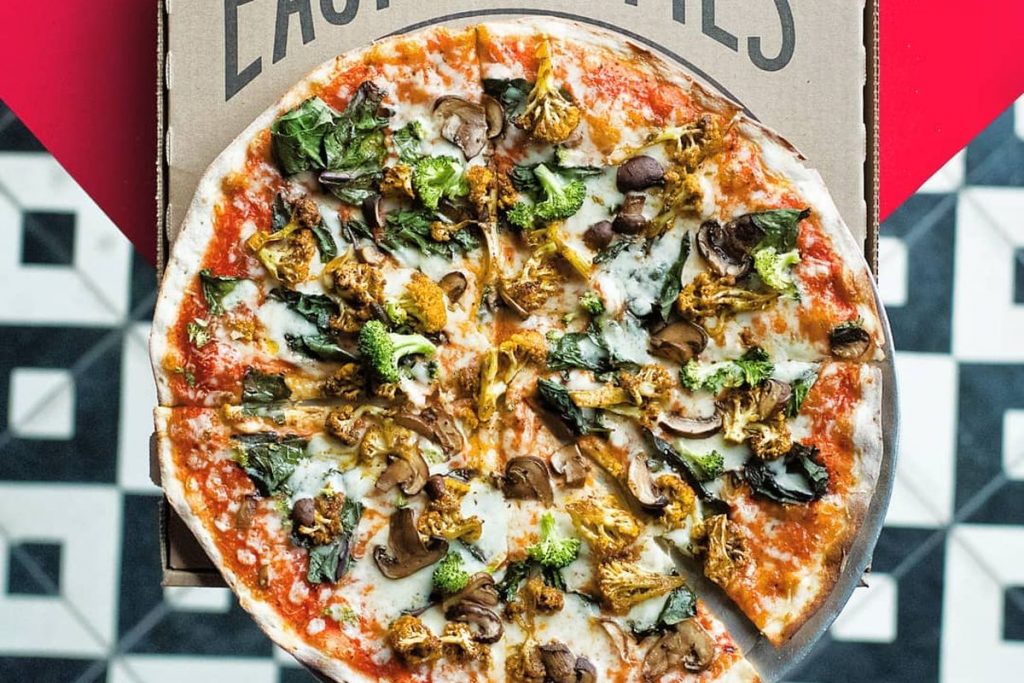 Their pizzas are thin crust, cooked to crispy perfection, and topped with locally grown vegetables and homemade sauces, meatballs, and sausages. The staff at East Side Pies pride themselves on their homemade chimichurri and squash sauce available on request!
5. Via 313
Closing out our list is one of my most recent personal discoveries, and one of my new favorite places to eat—Via 313, located at three convenient Austin locations: Oak Hill, North Campus, and East Side. This pizzeria specializes in high-quality, Detroit-style pizza baked with Industrial Steel pans straight from the Motor City.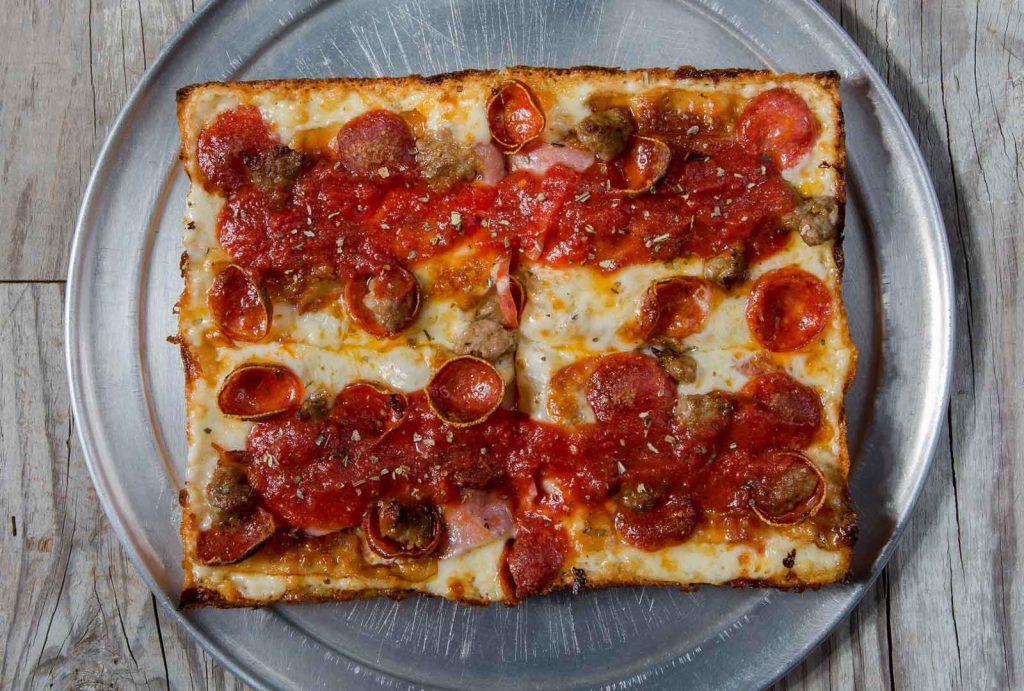 The secret of the pans lies in the cheese. The steel pan allows for the cheese to cook all around the edges, creating a delicious carmelized rim around the crust. This cheese and crust coupled with Via 313's fresh tomato sauce makes for one of the finest pizza experiences in the 512. You won't want to miss out.
Happy hunting, y'all!